Iran warns Saudi Arabia: The US and Israel are not your friends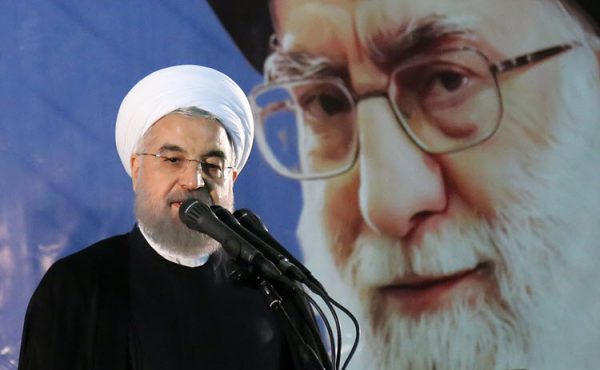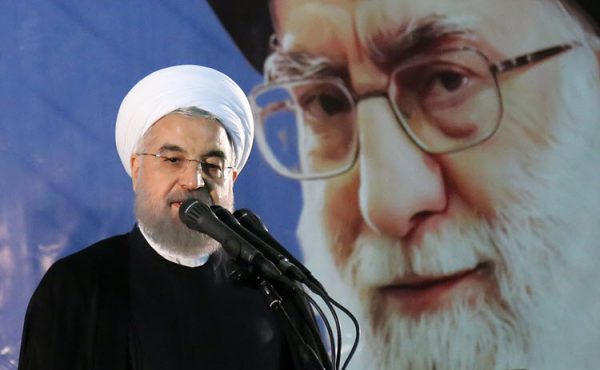 Iran's President Hassan Rouhani criticized Saudi Arabia on Wednesday over what he called "unprecedented" interference in Lebanese affairs, adding his voice to those who suspect the Gulf kingdom forced Lebanon's prime minister to resign.
Rouhani's remarks followed a phone call to his Lebanese counterpart the previous day, in which the Iranian president pledged support for Lebanon's stability following the resignation of  Prime Minister Saad Hariri.
The surprise resignation, announced on TV from Saudi Arabia, threw the Lebanese government into disarray and dragged Lebanon back into the increasingly tense regional rivalry between Sunni-led Saudi Arabia and Shiite Iran. Lebanese President Michel Aoun said Hariri's resignation will not be considered until he returns to Lebanon.
Rouhani's official website quoted the Iranian president as saying "there is no case in history that a country forces another one's authority to resign only to interfere (in) their internal affairs."
"You are making mistake if you think Iran is not your friend and the U.S. and Israel are your friends," Rouhani said, according to the semi-official ISNA news agency.
In his announcement Saturday, Hariri accused Iran of meddling in Arab affairs and the Iran-backed militant group Hezbollah of holding Lebanon hostage. Hezbollah has members in the Lebanese unity government that Hariri formed last year.
Saudi Arabia says war
Saudi Arabia meanwhile accused Hezbollah of declaring war on the kingdom through its alleged support for Yemen's Houthi rebels, while Iranian officials called the resignation a "plot" by the United States, Israel and the Saudis to foment tensions in Lebanon and the region.
Saudi Arabia's increasingly powerful Crown Prince Mohammed bin Salman has stepped up its confrontation with Iran. The two camps support rival sides in countries across the region, as well as in the wars in Yemen and Syria.
In his call to Aoun late Tuesday, Rouhani said the Lebanese people will overcome "this sedition" and "will not allow Lebanon to become a battlefield for foreign powers."
Washington has said it had no prior indication that Hariri would resign, and pledged to continue supporting the Lebanese government.
"The United States strongly supports the legitimate institutions in the Lebanese state," State Department spokeswoman Heather Nauert told reporters Tuesday. She added that Washington still considers Hezbollah a terrorist organization. The U.S. has recently imposed new sanctions on the Shiite group, including a bounty on two of Hezbollah's senior military commanders.
On Wednesday, the US said it had provided an additional $42.9 million in military assistance to Lebanon. The U.S. has given the Lebanese military more than $1 billion in aid since 2006, viewing it as a counterbalance to Hezbollah and an ally against extremist groups.
The Lebanese military "has done an excellent job" combatting Islamic State militants and other terrorists, U.S. Ambassador Elizabeth Richard said during a meeting with Lebanese officials Wednesday.
Lebanon thrown into political deadlock
The bizarre circumstances surrounding Hariri's resignation left Lebanese politicians grappling to find a way out of a political deadlock.
An official in Aoun's office said Wednesday that Hariri is still considered the prime minister. Parliament speaker Nabih Berri said the government is still intact, given the manner in which Hariri resigned. Aoun has had no contact with Hariri since the prime minister left for Saudi Arabia last Friday.
In his speech, Hariri said he feared for his life, but security officials have said they had no indication there were threats against the prime minister.
In his absence, Lebanon has been awash with speculation the 47-year old prime minister may be held against his will in Saudi Arabia. Saudi officials have denied Hariri is under house arrest. On Tuesday, Hariri traveled to the United Arab Emirates, a close Saudi ally, in an apparent attempt to dispel claims of his detention.
European Union ambassadors issued a statement reiterating their support for Lebanon and urging all sides to "pursue constructive dialogue to build on" the government's work of the past year and prepare for next year's parliamentary elections. The vote has been postponed several times since 2009.
Also Wednesday, Aoun met with World Bank officials who reiterated their support for the Lebanese government. Regional Director Saroj Kumar Jha said the World Bank's support for Lebanon's infrastructure, health, education and development has exceeded $2 billion.
___
Associated Press