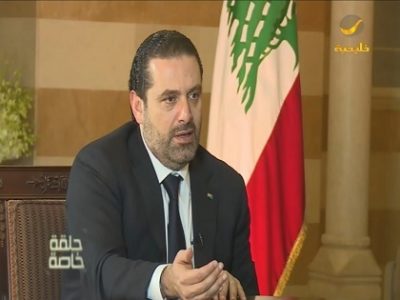 Lebanon's prime minister resigned abruptly on Saturday, saying that he was stepping down in protest at Iran's interference in his country and feared he would be assassinated like his father 12 years ago.
Saad al-Hariri announced his resignation from Saudi Arabia and the move appeared to have been done in coordination with Riyadh, which sees Iran as an arch-rival to be countered across the Middle East.
"The evil that Iran spreads in the region will backfire on it," Mr Hariri said in a televised address.  "Despite my efforts, Iran continues to abuse Lebanon."
He also said his life was in danger and he was believed he was being targeted like his father, former prime minister Rafik al-Hariri, who was killed by a massive car bomb in 2005.
"We are living in a climate similar to the atmosphere that prevailed before the assassination of martyr Rafik al-Hariri. I have sensed what is being plotted covertly to target my life," he said.