PM Hariri said in Saudi Arabia that he agreed with MBS on 'Lebanon Stability'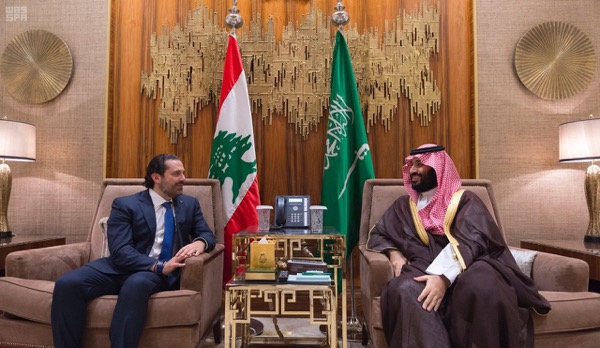 "Whenever I meet His Highness, Crown Prince Mohammed bin Salman (MBS) , I become more convinced that we and the Saudi leadership are in full agreement on Lebanon's stability and Arab identity," said Prime Minister Saad Hariri  who is currently visiting Saudi Arabia  in a tweet, referring to his Monday meeting with the future king
Saudi Arabia's official news agency said talks between the two leaders tackled "bilateral relations between the two countries and the regional developments."
 Hariri  also said  Tuesday that he held a "long meeting" with  Saudi State Minister for Gulf Affairs Thamer al-Sabhan, a day after the minister criticized  the Iranian backed Hezbollah militant group over its interference in the internal affairs of the Arab countries
"A long meeting with His Excellency, the friend Thamer al-Sabhan," Hariri said in a tweet from Saudi Arabia accompanied by a smiling selfie with the Saudi minister.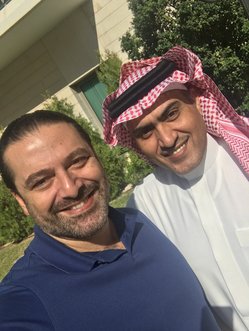 Al-Sabhan later took to Twitter to announce that he held "a lengthy and fruitful meeting" with "my brother, His Excellency PM Saad Hariri."
"We agreed on a lot of things that are of concern to the Lebanese people, and God willing the future situation will be better," al-Sabhan added.
Al-Sabhan had called Monday for "toppling Hezbollah" and promised "astonishing" developments in "the coming days."
Referring to his Sunday tweet about the Lebanese government, the minister said: "I addressed my tweet to the government because the Party of Satan (Hezbollah) is represented in it and it is a terrorist party. The issue is not about toppling the government but rather that Hezbollah should be toppled."
"The coming developments will definitely be astonishing," al-Sabhan added.
He also lamented that "Lebanon has fallen a captive to Hezbollah's militias."