Hezbollah denounces US sanctions bill targeting it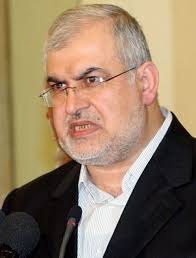 Hezbollah denounced Thursday new U.S. measures designed to thwart the militant group's cash flow including a bill targeting its finances, calling it an "aggression" against Lebanon.
In a statement, the Iranian-backed group said the new measures were a "blatant intervention in Lebanese internal affairs, a violation of Lebanese sovereignty and an unacceptable targeting of the Lebanese people."
The statement was issued following a weekly meeting of the Shiite group's parliamentary bloc. It came a day after the House approved legislation to block the flow of illicit money to the group and to sanction it, as lawmakers took aim at what they called Iran's leading terrorist proxy.
The bill targeting Hezbollah's finances, sponsored by Reps. Ed Royce and Eliot Engel, directs the Trump administration to sanction the people and businesses engaged in fundraising and recruitment activities for the group.
Hezbollah is a member of Lebanon's coalition government and the House measure touched off alarms in Beirut, where officials feared major damage might be done to the country's banking sector if the bill is signed into law.
Joseph Torbey, head of the Association of Banks in Lebanon, told reporters earlier this week that U.S. officials have reassured a Lebanese banking delegation that visited Washington recently the sanctions won't target Lebanese banks as long as they abide by American regulations.
Washington considers Hezbollah a terrorist organization and has previously imposed sanctions on the group and its top commanders. The expected new sanctions come at a time when the Trump administration is increasing pressure on Iran, Hezbollah's main backer that has been supplying the group with weapons and money for more than three decades.
A Hezbollah official earlier this month told The Associated Press that U.S. sanctions will not affect the operational activities of the group, calling it part of ongoing efforts to "demonize" Hezbollah.
In its statement Thursday, Hezbollah said the new measures "camouflaged" in legislation aims at subjugating Lebanon and warned against subservience or fear of such policies.
Washington Post/  The Associated Press.