Iran Seeking to Impose Its Hegemony on Lebanon, Region, Future movement warns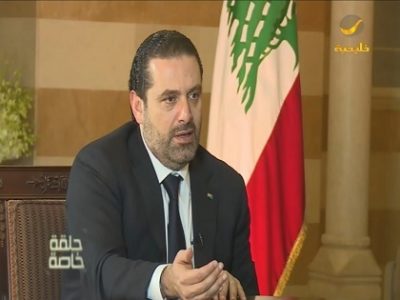 Future movement parliamentary bloc on Tuesday warned that Iran is seeking to impose "hegemony" on Lebanon and the region.
Hailing Prime Minister Saad Hariri's response to remarks by Iranian President Hassan Rouhani, the bloc described the PM's statement  as "a patriotic and courageous stance."
"President Rouhani's arrogant and insolent remarks are totally rejected and Lebanon is an independent Arab state that rejects any hegemony and any insult against its dignity," Future movement added in a statement issued after its weekly meeting, echoing similar remarks by Hariri.
"It has become evident that Iran is seeking to impose its control and hegemony over Lebanon and the region, which was reflected in the remarks of several Iranian officials over the past few years, the last of which were voiced by President Hassan Rouhani, whom we used to consider as moderate and open-minded," the bloc went on to say.
Rouhani said Monday that Iran's position in the Middle East had never been stronger.
"In Iraq, Syria, Lebanon, northern Africa, in the Persian Gulf region — where can action be taken without Iran?" he added.
"Lebanon is an independent Arab state that accepts no guardianship and refuses what undermines its dignity," stated  PM Hariri.
"Rouhani's affirmation that no decision is made in Lebanon without Iran is unacceptable," emphasized the PM replying to Rouhani's remarks in a Monday tweet.