Brazil's president Temer has test in hospital for blocked urinary tract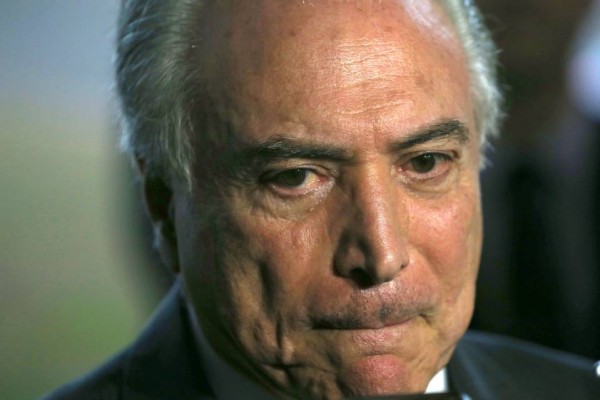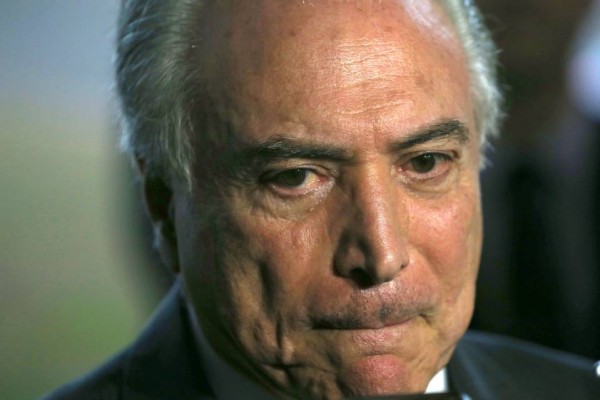 Brazil's President Michel Temer was taken to hospital on Wednesday due to a urinary tract obstruction, his office said, triggering a brief selloff in financial markets on the day that Congress was voting on whether he will face a corruption trial.
Temer's doctor recommended that he go to the Army Hospital in Brasilia for exams after he reported pain, his office said. He underwent a bladder video test by catheter and would leave the hospital later on Wednesday, it said in a statement.
The news broke as the lower house of Congress gathered to vote on whether Temer should stand trial before the Supreme Court on charges of criminal organization and obstruction of justice, a vote he was expected to win.
Temer, 77, was recently diagnosed with a partial coronary artery blockage, leading him to take a daily aspirin and adopt a low-fat diet.
Brazil's benchmark Bovespa stock index touched session lows on the news that Temer was in the hospital and Brazil's currency, the real, briefly erased gains. Stocks later pared losses and the currency was flat after his office gave details of his condition.
Aguinaldo Ribeiro, the government's chief whip in the lower house of Congress, told reporters Temer would soon be back in his office after "routine exams."
Presidential aides said Temer had been feeling pain and it worsened on Wednesday and his doctor Roberto Kalil told him to go to hospital. He left his office on foot, they said.
Temer's health issue prompted some calls for postponing the congressional vote on the corruption charges. The lower house had earlier delayed its session due to lack of a quorum.
While Temer's allies are expected to block the charges against him, his opponents have tried to empty the chamber to drag out a vote that has weakened the government.
Brazil's top prosecutor brought the charges against Temer based on testimony by an owner of the world's largest meatpacker JBS SA that implicated many of his cabinet ministers. The lower house decides whether a president should stand trial before the Supreme Court, which can only take place with the support of two-thirds of lawmakers in the chamber.
REUTERS