Hustler Magazine's Flynt offering a $10 million reward for info to help impeach Trump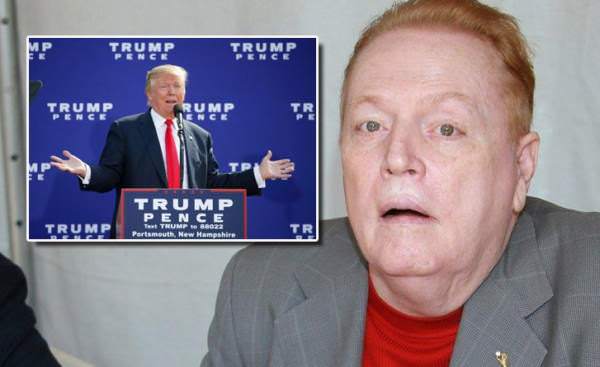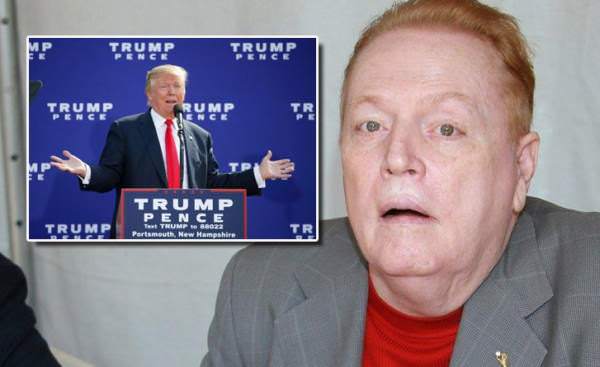 Hustler Magazine founder Larry Flynt is reportedly offering a $10 million reward for information that could lead to the impeachment of President Trump.
Fox Business anchor Liz Claman tweeted an image of a full-page advertisement from Flynt that offered the reward. Flynt later retweeted it on his own account.
In the ad, Flynt calls Trump an "illegitimate" president who "was installed only by the quirks of our antiquated Electoral College."

Flynt cites several reasons he believes Trump should be impeached in the ad, including Trump's firing of former FBI Director James Comey and his withdrawal of the United States from the Paris climate change agreement.
The adult magazine founder also ripped Trump for his "unconscionable defense of the KKK and neo-Nazis after the Charlottesville riots," and argued that Trump's "worrisome" ability to "trigger a nuclear world war" is one of the more "horrifying" reasons Trump should be impeached.
"Impeachment would be a messy, contentious affair, but the alternative – three more years of destabilizing dysfunction – is worse," Flynt writes in the ad. "Both good Democrats and good Republicans who put country over party did it before with Watergate."
Flynt writes that impeachment would require "unimpeachable evidence" and said that's why he is offering a $10 million reward.
"We need to flush everything out into the open," Flynt wrote.
Flynt has made similar offers in the past, offering up to $1 million in October 2016 for audio or video recordings of Trump "engaging in illegal activity or acting in a sexually demeaning or derogatory manner."
Flynt also made a similar offer of $1 million in 1998 during former President Bill Clinton's impeachment trial and again in 2007, when he offered to pay for "documented evidence of illicit sexual liaisons with a prominent member of public office."
THE HILL