Death toll rises to 33, more victims identified in deadly Northern California fires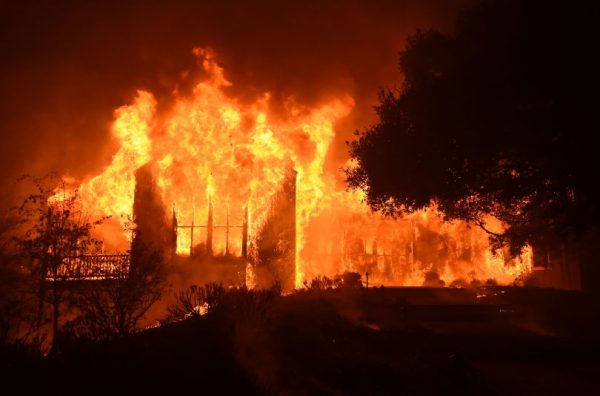 By Laura J. Nelson, Sonali Kohli, Paige St. John, Dakota Smith
Firefighters continued to gain control of some fires scorching Northern California on Friday, thanks in part to continued calm winds in some parts of the region. Altogether, the 15 fires have burned more than 212,000 acres and caused at least 33 deaths. Officials expect the death toll to rise as search efforts continue.
In Mendocino County, where at least nine people have died, officials identified three victims from the Redwood Valley: Kai


The teenager was found near his family's house on the 11300 block of West Road. Authorities believe he was trying to escape the fire when he was overtaken by flames, according to a Mendocino County Sheriff's Department statement.
The Bowmans were found in their home in the 4000 block of Fisher Lake Drive. "The residence was completely destroyed by the fire," according to the Mendocino County Sheriff's Department statement.
The Redwood fire in Mendocino County has burned 34,000 acres and was 10% contained as of Friday. Between the Redwood fire and the 2,500-acre Sulphur fire, about 8,000 people have been evacuated, according to the California Department of Forestry and Fire Protection.
"Steep inaccessible terrain coupled with critical fuel moistures, and northwest winds will provide challenges for crews working on the fire," a Cal Fire incident report read Thursday night.
The town of Ukiah is quickly becoming a place of refuge for those displaced by the deadly Mendocino County fires.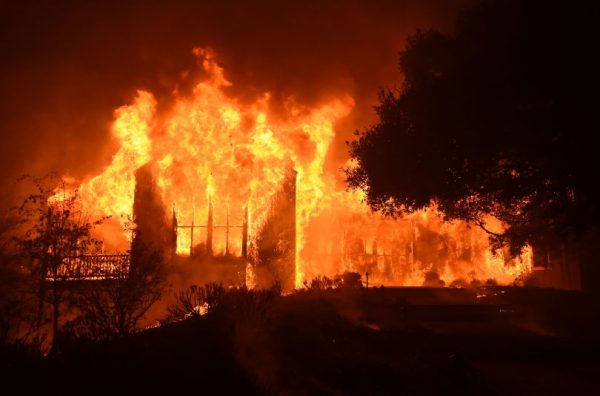 Employees at Ukiah Natural Foods Co-op make ham and turkey sandwiches every day for the volunteer firefighters. Officials are running an evacuation center at the high school, while the fairgrounds are home to a growing number of tents and RVs.
Magnus Kuhne Petersson, 34, his wife and 10-month-old baby fled their home in Redwood Valley and are staying at a friend's place in Ukiah.
At Mendo Baby, a local store, the owner wouldn't accept money for the baby clothes, Petersson said.
The owner's own house burned down, but she still insisted on giving away the items for free, he said.
"We're very fortunate," Kuhne Petersson said. "The community is very strong and supportive."
The death toll from the Tubbs wildfire in Sonoma County rose to 18 Friday afternoon and will likely continue to rise as responders track down more missing person reports, officials said at a news conference Friday afternoon.
The Tubbs fire has consumed at least 2,834 homes and 400,000 square feet of commercial space in the city of Santa Rosa alone, and has burned 34,770 acres overall as of Friday morning. The fire was 25% contained, a jump from the 10% containment gained Thursday night.
Santa Rosa Mayor Chris Coursey estimated the flames had caused $1.2 billion worth of damage and destroyed 5% of the city's housing stock.
Firefighters scrambled Friday to dig fire lines and bulldoze debris to gain an advantage over the blazes before winds pick up later in the day. Meteorologists have predicted overnight gusts of up to 40 miles per hour on ridges above 2,000 feet where the Pocket and Tubbs fires are burning, officials said.
That could cause problems for firefighters trying to restrain the fires from racing through canyons in the area.
"We're making a lot better progress today," said Steve Crawford, the Cal Fire operations section chief for the Tubbs and other nearby fires. "We told the guys, 'Do hard work today and by this evening when this wind comes up, we'll be ahead of the curve.'"
After the flames from the Tubbs fire died down in Santa Rosa, Sonoma County Sheriff Rob Giordano drove through the ruins of the city's Larkfield-Wikiup neighborhood.
Twisted beams, layers of ash, and garage doors crumpled like old newspapers littered spaces once occupied by tidy homes. Cars were reduced to charred frames, their wheel rims melted into rivulets of gleaming aluminum that pooled in the gutters.
"I don't think anyone can comprehend the amount of damage," Giordano told the Los Angeles Times. "It's devastating. I've only driven maybe 5% of the fire area. … I don't even think I understand what the damage toll is going to be, and I have a better handle on it than most."


Rescuers are still sifting through the flattened neighborhoods, looking for victims. Then hazardous-material specialists will need to remove toxic substances from the areas, Giordano said.
Officials said they were working to return lost power to homes and reopen the Kaiser hospital near the edge of where flames burned earlier in the week.
Some Santa Rosa residents may be allowed to return home Saturday or Sunday, officials said Friday afternoon.
Meanwhile, the city's residents are grasping for a sense of normality.
At a synagogue in the southeast part of the city, about 30 families in the congregation of 460 lost their homes. A former president of the synagogue died, the rabbi said.
At Santa Rosa High School, where the newspaper and yearbook clubs are using social media and word of mouth to keep a tally, students know of at least 40 classmates so far whose homes burned down.
At a downtown motel where evacuees had taken refuge, David Joslyn, a longtime resident of Mark West Springs Road, asked a young woman wearing sweat pants and carrying a cat, "How're you doing?"
"I'm OK," she said. "My house burned down, so it's kind of sad."
"Mine, too," Joslyn said.
Joslyn, a special education teacher, isn't sure if he and his wife will rebuild on the land, or when.
For now, he's focused on the immediate future. On Thursday he went shopping for new clothes and a couple of pairs of shoes.
He also found an apartment to rent, a three-bedroom unit in a complex with dozens of others like it. It's in the middle of town, with no views of trees.
Even as thousands of families remain evacuated, Santa Rosa is beginning to return to the rhythms of daily life. Street lights have come back on. Restaurants have reopened. Rush hour traffic is picking back up.
"One of the things that's almost working against us is that the city is coming back to life everywhere," Giordano said, emphasizing that the community is not out of the woods yet. "People think it's over. It's not over. These fires are still blazing."
Winds over the weekend could stoke the fires and stall the progress firefighters have made, officials said.
"We had the right conditions for weather [Thursday night]," Richard Cordova, a Cal Fire spokesman, said Friday morning. "But we're really concerned about the winds that are going to come up this evening and overnight."
The fires are primarily burning in woodland areas thick with brush, which grew explosively over the last year after a winter of heavy rain. The grasses are at their driest point, officials said, making them extremely susceptible to fires.
There were no new mandatory evacuations related to the Tubbs fire, but the town of Calistoga, as well as large swaths of Santa Rosa and Sonoma County, remained under evacuation orders, as the fire spread north and east Thursday.
Hotels and shelters are packed with families wondering when they can get back home — or if they even have a home to return to. As burn areas cool and recovery teams sift through the ashes for human remains, neighbors and family members outside the region are starting to find out who perished in the fire. On Thursday night, Sonoma County released the names of 10 people who had died because of the Tubbs fire — many of them in their 70s.
LA TIMES