US offers $12 mln bounty for the capture of 2 Hezbollah leaders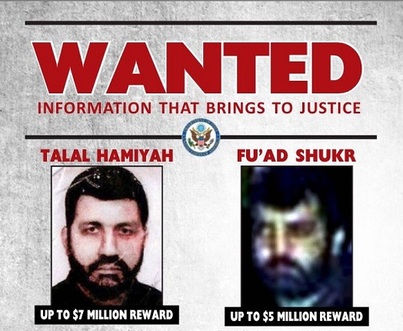 The US has offered a total of $12 million in rewards for the capture of two senior Hezbollah officials, saying the Iranian-backed group is plotting attacks inside the US. The announcement comes as Washington mulls canceling the Iran nuclear deal.
A $7 million bounty applies to Talal Hamiyah, head of Hezbollah's external operations. Another $5 million is being offered for Fu'ad Shukr, the group's senior military official, accused of masterminding the 1983 Beirut barracks bombing that killed 241 US Marines.
Hezbollah is "focused on US interests, including here in the homeland," National Counterterrorism Center Director Nicholas J. Rasmussen told reporters at the State Department Tuesday.
While he declined to comment on any specific, credible or imminent threats, Rasmussen said the US intelligence community continues to see "activity on behalf of Hezbollah here inside the homeland."
"It's our assessment that Hezbollah is determined to give itself a potential homeland option as a critical component of its terrorism playbook," he added.
RT