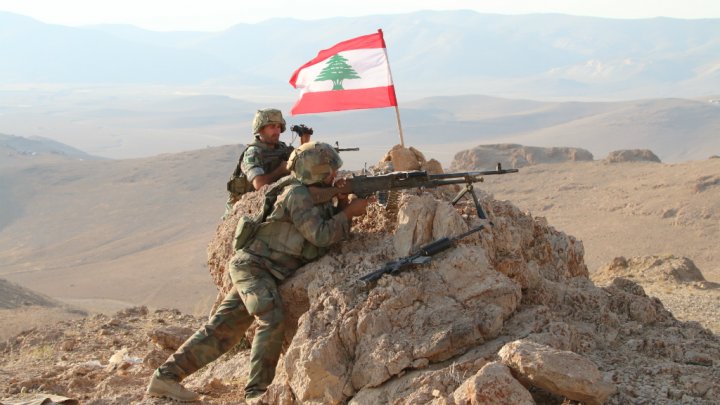 A Lebanese military source on Tuesday rebuffed claims by Israel's defense minister Avigdor Liberman that the Lebanese Army is controlled by the Hezbollah terror group, saying such a statement "cannot be taken seriously," Israeli media reported on Wednesday
Liberman on Tuesday said the next war in Israel will see the Israel Defense Forces fighting against a coordinated Syrian-Lebanese front as well as on the southern front with Hamas-controlled Gaza. He added that the Lebanese army has been fully integrated with Hezbollah and follows Hezbollah's orders. "The Lebanese army has become an integral part of the Hezbollah apparatus under its command," Liberman said.
The Lebanese military source told the Lebanese daily Al Joumhouria that Liberman's statements were "totally contrary to reality" and " are so" contradictory they cannot be taken seriously."
"The United States and the United Kingdom provide generous military assistance to the Lebanese army and they ensure its continued armament and express their confidence in it. Would London and Washington arm Hezbollah, in accordance with Liberman's words?" the source asked. "And does [Liberman] have data that these two large countries do not?"
This error message is only visible to WordPress admins
Error: No connected account.
Please go to the Instagram Feed settings page to connect an account.