Voters to use their IDs, passports in elections, says Berri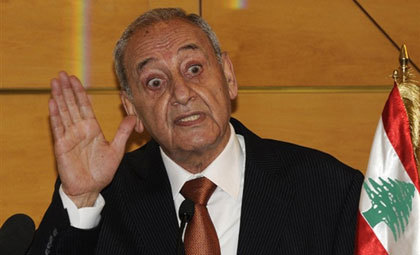 Lebanon Speaker Nabih Berri said that voters will be able to cast their ballots in the upcoming parliamentary elections using their identity cards or passports for identification , pointing out that there will be no prior registration of voters, al-Joumhouria daily reported Monday.
"Things seem to have been settled. There will be no prior registration of voters, there will be no biometric or magnetic voter cards. Elections will be run normally as usual and voters can use their IDs or passports," Berri was quoted as saying by his visitors
The cabinet was divided over whether to issue biometric cards or magnetic voter cards for the 2018 parliamentary polls.
The process reportedly costly and time-consuming and was opposed by some political parties
Prior registration of voters enables voters to cast ballots in their place of residence without the need to move to their hometowns.
No amendments of electoral law
On whether the newly agreed electoral law needs "some amendments", Berri said: "The amendment is not on the table, and the law is clear."
He categorically rejected "new extension of the parliament even if it was for two minutes. "I repeat, an earthquake alone can disrupt the elections, nothing else." He was quoted as saying
Source