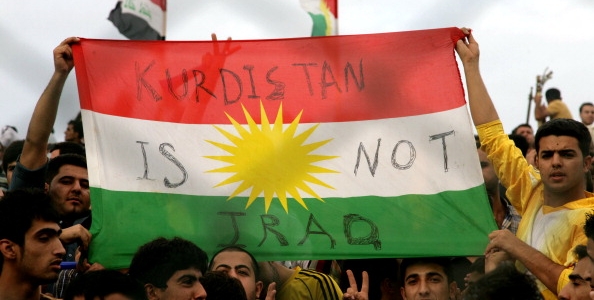 ERBIL, Iraq — Kurds across northern Iraq lined up Monday morning to vote in a referendum on whether to seek independence for an autonomous Kurdish region that has yearned for nationhood for more than a century.
Despite withering criticism from the Iraqi government and the United States, voters marked simple paper ballots with boxes offering a "yes" or "no" choice on whether to embark on a path toward an independent Kurdistan.
Some Iraqi Kurds were in a defiant mood, reflecting the region's determination to withstand resistance from the international community, which fears the vote will unleash ethnic conflict and further destabilize Iraq. The Kurds' two much larger neighbors, Turkey and Iran, have threatened to close borders and impose other sanctions.
"When I voted, I didn't think for one second of Turkey or Iran and their threats — I'm not worried about them," Rashid Ali, 61, a Kurdish retiree, said after voting at a public school in Erbil shortly after polls opened at 8 a.m.
A convincing "yes" vote, which is expected, would not lead to independence anytime soon. But Kurdish leaders believe a broad public mandate would provide leverage in any negotiations with Iraq on the Kurdish region's push toward independence.Even as Kurds flashed ink-stained forefingers certifying they had voted, the referendum was fraught with risks that could further isolate and marginalize the landlocked enclave.