IS hands over Iranian's remains in deal with Hezbollah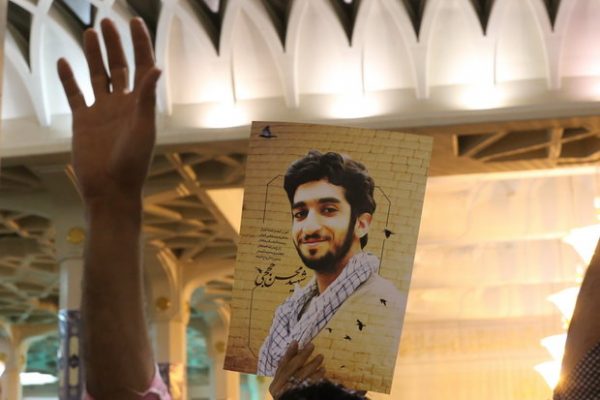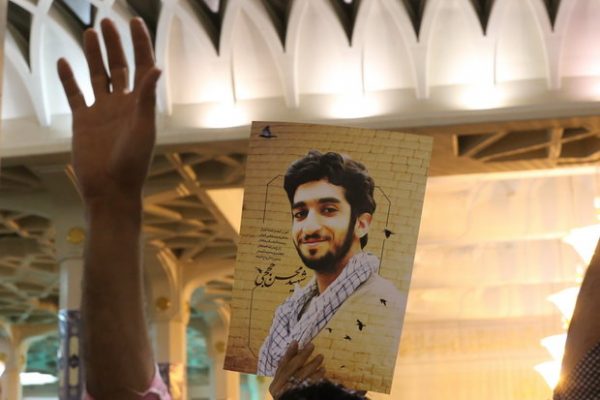 BEIRUT — The Islamic State group has handed over the body of a recently captured Iranian Revolutionary Guard member as part of a deal that allowed hundreds of extremists and their families to evacuate the Lebanon-Syria border region.
The Lebanese Hezbollah group, which negotiated the controversial deal, said Thursday it had received the body of Mohsen Hojaji and would conduct DNA tests before sending his remains onward to Iran. The handover was reported by the Hezbollah-run Al-Manar TV.
The evacuation deal, in which the militants also revealed the locations of the remains of Lebanese soldiers captured in 2014 in exchange for safe passage to an IS-held area in Syria near the Iraqi border, angered Iraq and the U.S.-led coalition, which said IS militants should be killed on the battlefield.
U.S. airstrikes on Wednesday blocked the convoy of evacuees, which includes some 300 fighters and as many civilians, without targeting the evacuees themselves.
Rami Abdurrahman, who heads the Britain-based Syrian Observatory for Human Rights, said some ambulances that were part of the IS convoy were able to cross into IS-held territories in Syria. He added that Hojaji's body was released after the ambulances carrying wounded IS fighters made it to areas held by the extremists.
IS recently released a video showing its gunmen capturing a position manned by Iranian-backed fighters on the Syrian-Iraqi border. Hojaji was shown being captured alive and taken into a vehicle. Later footage shows his decapitated body.
Hezbollah leader Hassan Nasrallah said earlier this week that the deal would include the handover of a Hezbollah fighter held by IS as well as the bodies of two Hezbollah members and Hojaji. Both Iran's Revolutionary Guard and Hezbollah are fighting alongside Syrian President Bashar Assad's forces.
Coalition spokesman Col. Ryan Dillon said that they continue to monitor the buses. He said he could not confirm whether any ambulances made to IS-held areas.
"The buses have not made it to ISIS-held territory and we will stick with what we said yesterday and that is we can strike ISIS elements without harming civilians whenever and wherever we will," Dillon said, using a term to refer to IS. He added that they struck several vehicles in IS-held parts of Syria overnight.
Responding to the Iraqi criticism, Nasrallah said in a statement that negotiating with the militants was the "only way" to resolve the "humanitarian and national" issue of finding the remains of nine Lebanese soldiers that the militants kidnapped in 2014.
The Hezbollah leader received a letter of support Thursday from Abu Mahdi al-Muhandis, the deputy head of Iraq's state-sanctioned Popular Mobilization Forces, expressing support to the Lebanese leader, according to Al-Manar.
REUTERS
Note to Ya Libnan  readers 
Ya Libnan is not responsible for the comments that are posted below. We kindly ask all readers   to keep
 this space  respectful forum for discussion
All comment that are  considered  rude, insulting, a personal attack, abusive, derogatory or defamatory will be deleted 
 Ya Libnan  will also delete  comments  containing hate speech; racist, sexist, homophobic slurs, discriminatory incitement, or advocating  violence, public disorder or criminal behavior profanity , crude language and any words written in any language other than English.