President Aoun relocates to the Beiteddine presidential Palace in Shouf region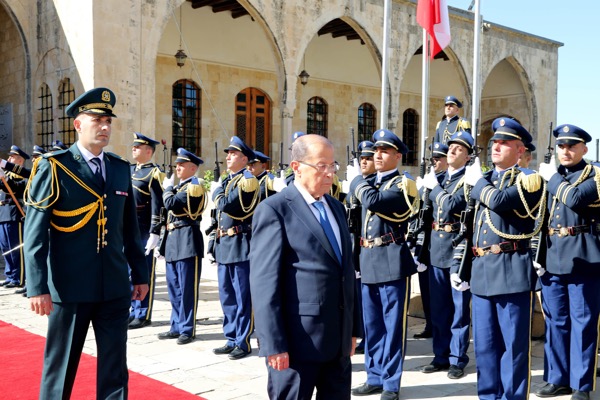 President Michel Aoun relocated to  the Beiteddine Palace  on Thursday  where he was  scheduled  to  preside over a Cabinet session at noon .
Aoun was welcomed by State Minister for Presidency Affairs Pierre Raffoul, acting Mount Lebanon Governor Mansour Daou, Chouf District Officer Marlene Qahwaji, Beiteddine Municipality deputy chief Joseph Karam, Beiteddine mukhtar Maroun Ghayyad, in addition to senior presidency officials and advisers.
As per the Shouf tradition roads leading to the Beiteddine Palace had been decorated with Lebanese flags, portraits of president and banners welcoming him.
 The Beiteddine Palace serves as  the official summer  residence and workplace of the President  ,  a tradition Lebanese presidents have been marking since the country's 1943 independence.
The Beiteddine palace is located in the Shouf region of MT Lebanon, 45 km east of the capital Beirut .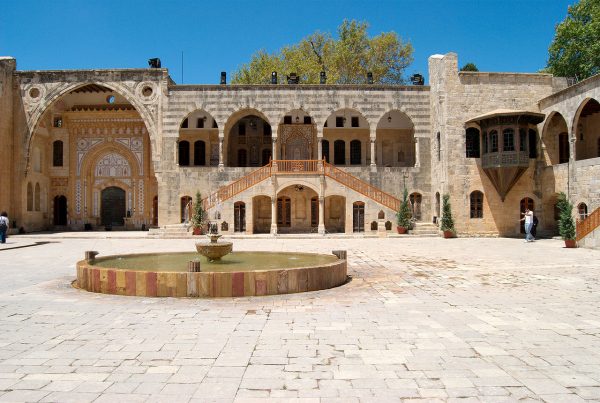 Emir Bashir II of the Shihab dynasty, who later became the ruler of the Mount Lebanon Emirate, started building the palace in 1788 . Bashir moved the headquarters of the emirate from Deir al-Qamar to Beit ed-Dine by 1811.He ruled from the palace he built, known as the Beiteddine Palace, which he supplied with water by building a lengthy canal connecting the palace to the Safa River.