Minnesota mosque bombing that left Muslims concerned was not condemned by Trump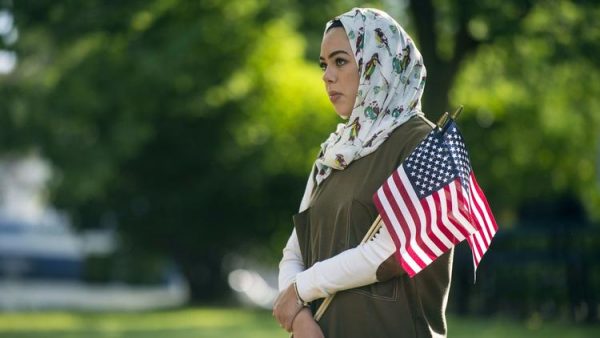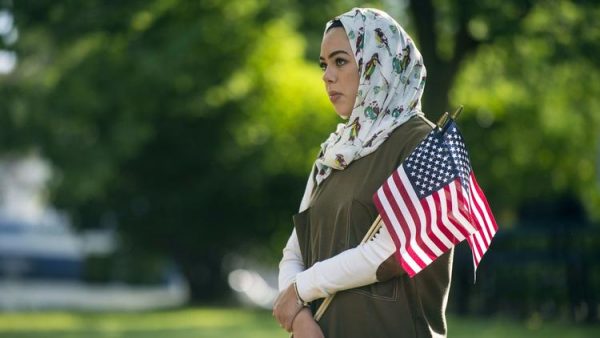 Terror tore through a suburban Minneapolis community on Saturday after the bombing of a mosque, amplifying growing concerns among some Muslims who have felt targeted nationwide in recent months.
Law enforcement officials said the explosion occurred around 5 a.m. at the Dar Al-Farooq Islamic Center in Bloomington, Minn., a suburb of Minneapolis. Fire and smoke engulfed much of the red-brick structure, but there were no injuries.
The FBI is leading the ongoing investigation, along with local law enforcement. Authorities say they believe an improvised explosive device — also known as an IED — was to blame for the blast at the mosque, which primarily serves the area's large Somali community.
Mohamed Omar, who has been executive director of the mosque for two years, said Saturday that he was relieved no one was hurt.
"It's sad and just an inhumane act," Omar said in a telephone interview. "There is too much anger out here."
He said a handful of people were inside the mosque for morning prayers and that many in the Muslim community remained shaken.
"We must work to find who did this," he said.
The explosion in Minnesota, which authorities had not yet labeled a hate crime, occurred at a time when studies have shown an uptick in violence against Muslims, and as vitriolic rallies targeting Islam have popped up across the country. Muslims make up about 1% of the population in the United States — or about 3.35 million people — and are one of the fastest-growing religious minorities, according to the Pew Research Center.
During the presidential campaign Trump called for a complete ban on Muslims entering the United States after a terrorist attack in San Bernardino, Calif., carried out by a married couple who were inspired by Islamic State terrorists. More recently, Trump issued an executive order banning travel from six majority- Muslim countries, an effort that has led to legal wrangling and is headed to the Supreme Court. (The Trump administration has said the ban is needed to keep Americans safe.)
The survey from Pew found overwhelmingly negative views among American Muslims toward Islamic extremism, with more than 4 in 5 describing it as a threat to the world.
While many Muslims voiced concerns in the Pew survey, nearly 84% categorized Americans in general as "friendly." Moreover, more than 6 in 10 U.S. Muslims polled said they believed Islam was still not viewed by others as part of the country's mainstream. Even so, an overwhelming majority said they were proud to be both Americans and Muslims, and a large majority saw no clash between Islam and democracy,
"Silence on the part of public officials at the national level only serves to empower Islamophobes," Hooper said in a statement. His group has put up a $10,000 reward for information on a suspect associated with the Minnesota attack.
In the spring, CAIR released a report that documented a 57% increase in anti-Muslim incidents last year compared with 2015. To produce the report CAIR investigated thousands of calls and emails made to dozens of its offices around the U.S. and reviewed data from national and local media reports. The process included interviews with witnesses and police. So far this year, mosques in Florida, Texas and Washington state have been set on fire in incidents that stoked fear among Muslims.
In June, a wave of so-called anti-Sharia law activists demonstrated nationwide, but were met by counter-protesters who assailed their rhetoric as insensitive and demeaning. Sharia law is a philosophical code derived from Islamic scripture and meant to guide observant Muslims. In addition to civil and criminal law, it prescribes a wide range of faith practices, such as abstaining from alcohol and praying five times a day.
"We have to protect America, our citizens and our way of life," Lila Mercer, 49, told The Times in June.
"Sharia law does not belong in America," added Mercer, an assistant manager for a big-rig dealership who protested in Atlanta.
At the mosque in Minnesota on Saturday, many were just seeking answers to what had occurred.
Yasir Abdalrahman, a worshiper at the mosque, told the Associated Press the explosion was "unimaginable."
"We came to this country for the same reason everyone else came here: freedom to worship," Abdalrahman said. "And that freedom is under threat. Every other American should be insulted by this."
For Omar, who spent much of the day speaking to law enforcement officers and trying to console members of his mosque, hate is not something he fears.
"This is challenging," he said, "but we will be OK. We will."