Scaramucci is out as White House communications director after 10 days in office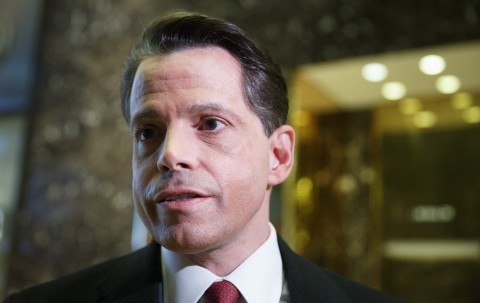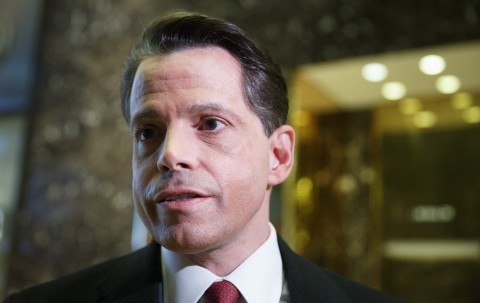 Anthony Scaramucci, the brash New Yorker who was announced little more than a week ago as President Trump's White House communications director, was ousted Monday before he had even officially taken the job.
John F. Kelly, the newly sworn-in White House chief of staff, told Scaramucci around 9:30 a.m. EDT that he was going to be replaced, according to a person close to White House.
In a statement officially announcing the move, the White House said Scaramucci "felt it was best to give Chief of Staff John Kelly a clean slate and the ability to build his own team."
While Scaramucci's time at the center of the president's circle was short, it was consequential, prompting the resignations of first Sean Spicer as White House press secretary and then Reince Priebus as chief of staff.
A former hedge fund executive on Wall Street, Scaramucci, who enjoyed media attention, also had come on strong stylistically, highlighted by a profane tirade against colleagues Priebus and Trump strategist Steve Bannon in an exchange last week with a New Yorker reporter.
The abrupt shift in Scaramucci's status seemed to reflect Kelly's mission to bring order to the chain of command within the chaotic administration.
In getting Scaramucci to leave, Kelly was undoing Trump's own hiring decision. Scaramucci had told reporters when he was hired that he would be reporting directly to the president at Trump's request, bypassing the normal chain that would have the communications director — like all staff — report to the chief of staff.
Scaramucci's unusually short tenure reflects a moment of extreme turbulence in the White House, which has been embroiled in infighting as it confronts low poll numbers for the president, a floundering legislative agenda and the investigations involving Russian meddling in last year's presidential election.
After word spread of Scaramucci's ouster, Spicer, who resigned when Scaramucci took over but was still working in the White House, walked out of his office to a throng of reporters.
"Is this a surprise party?" he asked.
LA TIMES