Muslim elders urge worshippers to return to Al-Aqsa to pray after Israel backs down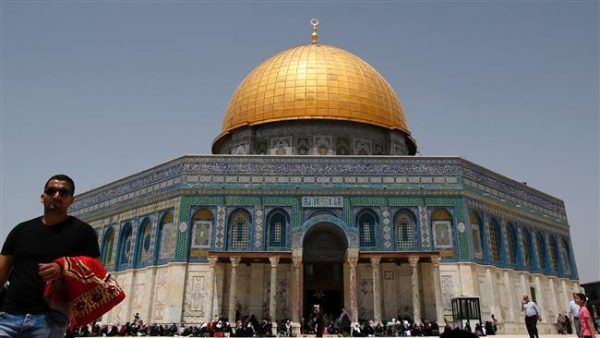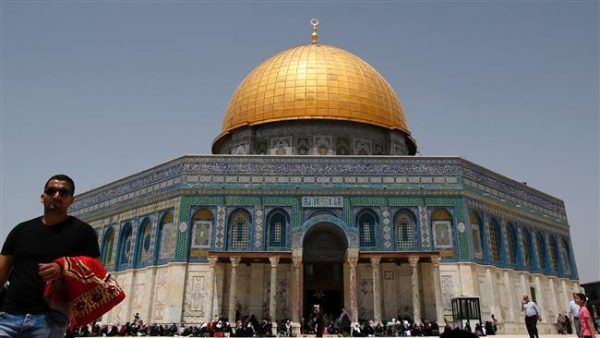 Muslim elders urged worshippers to return to pray at Al-Aqsa Mosque in Jerusalem on Thursday after Israel backed down in the face of 10 days of often-violent protests and removed all security measures it had installed at the site.
Israel put up metal detectors, cameras and steel barriers at Muslim entrances to the compound, known to Muslims as the Noble Sanctuary, after the July 14 killing of two Israeli policemen by Arab gunmen who had concealed weapons there.
The extra security provoked days of unrest, with violent clashes on the streets of East Jerusalem. Israeli forces shot and killed four Palestinians in the fighting, and a Palestinian man stabbed and killed three Israelis in their home.
Most Muslims have refused to enter the compound for the past two weeks, instead praying in the streets around the Old City.
But Muslim elders declared themselves satisfied with Israeli authorities reverting security to how it was before July 14.
"The technical report showed that all obstacles the occupation (Israel) put outside Al-Aqsa mosque were removed," said Abdel-Azeem Salhab, the head of the Waqf, the Jordanian-funded trust that oversees Jerusalem's Muslim holy sites.
"We praise this stand in the past two weeks outside Al-Aqsa and we want this stand to continue outside Al-Aqsa and now inside Al-Aqsa," he said, urging worshippers to return to pray.
Palestinian political factions issued statements supporting the Waqf announcement, which may help quell the unrest. Before the announcement, factions had been calling for a "day of rage" on Friday, which would probably have fueled the violence.
Israel's decision to remove the security measures comes after days of diplomatic efforts by the United Nations, a visit by President Donald Trump's Middle East envoy and pressure from countries in the region, including Jordan and Turkey.
It represents a climbdown by Israel, something Palestinian political factions were quick to highlight for leverage. A spokesman for Prime Minister Benjamin Netanyahu declined to comment on the decision.
Netanyahu had insisted that the extra security was necessary to ensure safety at the holy site, which is also revered by Jews as the site of two ancient temples and is known as Temple Mount, the holiest place in Judaism.
But by taking the steps to bolster security, Israel was materially changing the sensitive status quo in the area, which has governed movement and religious practice for decades.