New Saudi Crown Prince hopes to diversify away from oil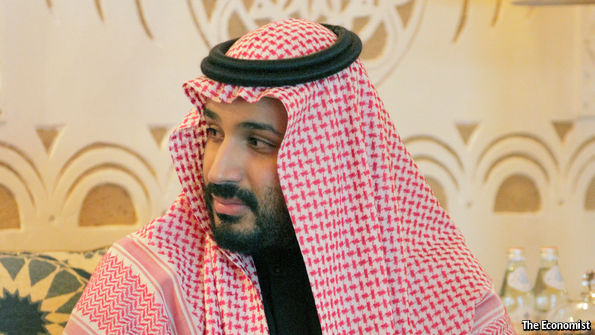 By : HIDEMITSU KIBE
DUBAI — By a rare royal decree, Mohammed bin Salman, 31, was recently named Saudi Arabia's new crown prince. King Salman, his 81-year-old father, dismissed nephew Mohammed bin Nayef, who was first in line to the throne, favoring his own son instead.
The decision was a break with the country's tacitly agreed succession tradition and has concentrated power with the new crown prince. The move appears to be angering some in the kingdom. If low crude oil prices and Prince Mohammed's economic reforms hurt the economy, the royal family risks fracturing.
Saudi's rival Iran has many experts questioning the crown prince's ability to lead. The proposed Saudi reforms to diversify its economy away from crude oil is rife with difficulties, says Amir Mohebbian, a conservative Iranian political commentator. Saudi Arabia is deepening rifts with not just Iran but neighboring Qatar as well, which is by no means a good idea, he added, noting the crown prince's political inexperience.
In a still deeply patriarchal country, Saudi leaders are expected to be generous with their family and followers in return for their loyalty. Prince Mohammed — now set to become the next king — is no exception. Given his new title, he is likely finding it difficult to cut subsidies and public workers' pay, both needed to push through reforms.
Saudi Arabia's finances are in dire straits, with foreign exchange reserves falling from a peak of 2.8 trillion riyal ($746 billion) to 1.9 trillion riyal at the end of April.
Its fiscal deficit has also shrunk due to an agreement with the Organization of the Petroleum Exporting Countries to cut production, which has pushed up crude oil prices. But the country's net foreign currency assets are still diminishing.
Some believe that the Saudis are eating into liquid assets to pay into a fund for outside investors set up by its sovereign wealth fund Public Investment Fund and Japanese mobile carrier SoftBank Group, as well as a fund planned by Blackstone Group, a U.S. investment company.
Citing analysis by private economists, Reuters reports that Saudi Arabia may be facing a serious fiscal problem that is draining its coffers amid a drop in crude oil prices. Despite the agreement with OPEC to extend production cuts, crude oil prices have remained stagnant.
Unless oil prices rebound to a certain level, economic reforms to wean the country away from its dependence on oil exports are going to be difficult to implement, making Prince Mohammed's ambitious plans a battle against time.
Nikkei Asian Review