The Cost of Dining with Warren Buffett? This Year, It's $2,679,001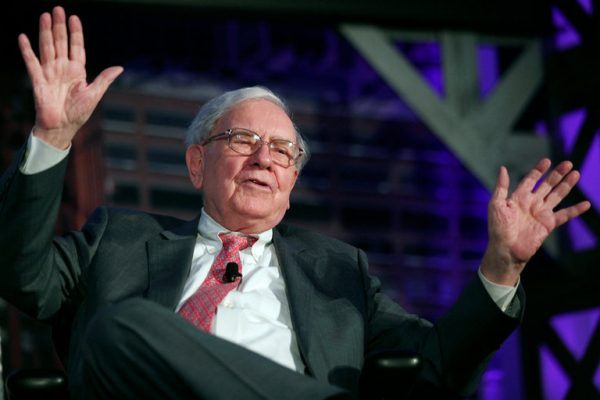 A bidder on eBay offered nearly $2.7 million to have lunch with the billionaire investor Warren Buffett, as part of an annual auction to benefit a nonprofit organization in San Francisco.
The winner, who was not named, offered $2,679,001 just minutes before the five-day auction closed on Friday. He or she, along with up to seven friends, will share a lunch with Mr. Buffett at Smith & Wollensky in Manhattan.
Mr. Buffett, the chief executive of Berkshire Hathaway, has been participating in this event since 2000. The money raised goes to support Glide, a nonprofit organization in San Francisco that provides a variety of services for poor and marginalized people including food — almost 800,000 meals per year — shelter and child care.
Glide has an annual budget of $18 million, Janice Mirikitani and Reverend Cecil Williams, the organization's founders, said in a telephone interview.
"Mr. Buffett's contribution through this auction is very, very important to us," Ms. Mirikitani said, adding that the organization's leaders were "thrilled" this past week as they watched the bidding offers rise online.
The auction was not always hosted on eBay. The first winner in 2000, Pete Budlong, a technology entrepreneur, placed a winning bid of $25,000 at a lively, in-person auction in San Francisco that was hosted by the actress Sharon Stone and the comedian Robin Williams.
That gave Mr. Budlong, now 52, the opportunity to spend hours chatting with Mr. Buffett, his then-wife, Susan Buffett, and seven friends at a San Francisco restaurant. (Also in attendance, briefly, was Mr. Williams, who had asked Mr. Budlong at the auction if he could stop by.)
Over lunch they discussed technology, a field Mr. Buffett was at the time largely shying away from, and traded jokes.
"It was a conversational, pretty chill lunch," Mr. Budlong said, calling Mr. Buffett "folksy, down to earth and legitimately funny."
One of the next year's winners, Jim Halperin, 64, a collector and auction house executive who heard of the auction because he held shares in Berkshire Hathaway, said Mr. Buffett held the meal at his country club in Omaha.
"We chatted for a couple hours," Mr. Halperin said, adding that Mr. Buffett had kept in touch with him since. "He was really nice, seemed as interested in us as we were in him."
As the years have gone by — and as the auction moved from an event based in San Francisco to a site on eBay — winners have come from as far as Singapore and China. They have also bid more and more money.
This year's bid was not the highest ever. In 2012 and 2016, Reuters reported, anonymous bidders offered $3,456,789 to dine with Mr. Buffett. A total of 41 people bid for the lunch.
One of the top bidders of years past, Ted Weschler, a hedge fund manager from Virginia, won in 2010 and again 2011. That was how he first met Mr. Buffett, and he so impressed the billionaire that he was hired as a top money manager at Berkshire Hathaway in 2011.
It does not matter whether bidders see the lunch as a business opportunity or a job interview, said Ms. Mirikitani, as long as the result is more money for Glide's work.
She added that she was grateful to Mr. Buffett for 18 years of supporting the organization. "He is a brilliant businessman and he is so deeply respected and he has so much integrity," she said. "We're so proud of this relationship."
NY TIMES