U.S. calls on Arab states to ease Qatar blockade as crisis deepens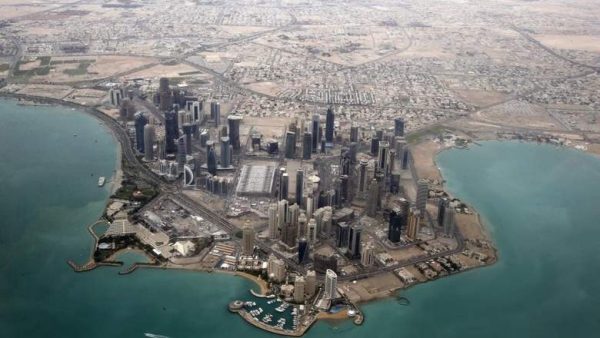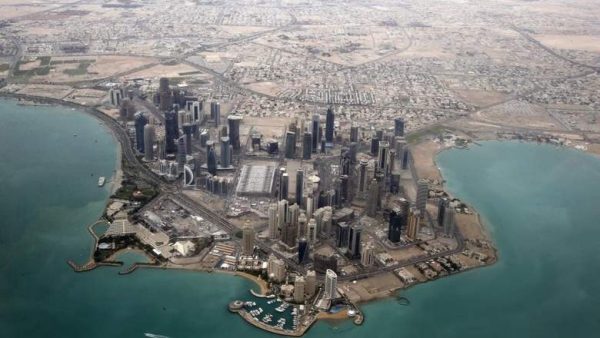 The United States on Friday called on Arab states to ease their blockade on Qatar and demanded all sides move to calm tensions that intensified with a Turkish offer to send troops, warships and planes to aid its Qatari ally.
Saudi Arabia, the United Arab Emirates (UAE), Egypt and Bahrain, which on Monday cut ties with Qatar and accused it of fomenting instability, tightened their squeeze by putting dozens of figures with links to the tiny, wealthy nation on terrorism blacklists.
In something of a reversal of U.S. President Donald Trump's suggestion earlier this week that he sided with Saudi Arabia and other countries against Qatar, U.S. Secretary of State Rex Tillerson made clear on Friday that he expected all parties to end the crisis.
"We call on the kingdom of Saudi Arabia, the United Arab Emirates, Bahrain and Egypt to ease the blockade against Qatar," he said in Washington.
Tillerson told reporters at the State Department that the crisis, which has cut transportation links and trade, had begun to hurt ordinary people in Qatar, impaired business dealings and harmed the U.S. battle against the Islamic State militant group.
He demanded that Qatar, as well as the other nations, take steps to curtail support for terrorism. Saudi Arabia and other Gulf states accuse Doha of supporting extremist groups, but Tillerson suggested that all sides needed to do more.
"The emir of Qatar has made progress in halting financial support and expelling terrorist elements from his country, but he must do more and he must do it more quickly," Tillerson said. "Others must also continue to eliminate factions of support for violent organizations within their own borders."
In an apparent escalation of the crisis, staff at Al Jazeera, Qatar's influential satellite television news channel which often infuriates the rulers of the Arab world, said its computer systems had come under cyber attack.
Riyadh, Cairo and their allies accuse Qatar, the world's richest country per capita, of supporting militant Islamist movements across the region. They have imposed what Qatar says is a blockade of shipping and air traffic and closed Qatar's only land border, causing panic buying at supermarkets and provoking confusion and anxiety across the population.
Qatar, which has developed an assertive foreign policy over the past decade, denies that it supports militants and says it is helping to reduce the threat of terrorism by backing groups that fight poverty and seek political reform.
Foreign Minister Sheikh Mohammed bin Abdulrahman Al Thani called the moves by Arab neighbors and others "clear violations of international law and international humanitarian law.
"They will not have a positive impact on the region but a negative one," the minister said during a visit to Germany.
Qatar has vowed to ride out the isolation imposed on it by fellow Arab states and said it would not compromise its sovereignty over foreign policy to resolve the region's biggest diplomatic crisis in years.
List of designated individuals:
Khalifa Mohammed Turki al-Subaie – Qatari
Abdelmalek Mohammed Yousef Abdel Salam – Jordanian
Ashraf Mohammed Yusuf Othman Abdel Salam – Jordanian
Ibrahim Eissa Al-Hajji Mohammed Al-Baker – Qatari
Abdulaziz bin Khalifa al-Attiyah – Qatari
Salem Hassan Khalifa Rashid al-Kuwari – Qatari
Abdullah Ghanem Muslim al-Khawar – Qatari
Saad bin Saad Mohammed al-Kaabi – Qatari
Abdullatif bin Abdullah al-Kuwari – Qatari
Mohammed Saeed Bin Helwan al-Sakhtari – Qatari
Abdul Rahman bin Omair al-Nuaimi – Qatari
Abdul Wahab Mohammed Abdul Rahman al-Hmeikani – Yemeni
Khalifa bin Mohammed al-Rabban – Qatari
Abdullah Bin Khalid al-Thani – Qatari
Abdul Rahim Ahmad al-Haram – Qatari
Hajjaj bin Fahad Hajjaj Mohammed al-Ajmi – Kuwaiti
Mubarak Mohammed al-Ajji – Qatari
Jaber bin Nasser al-Marri – Qatari
Yusuf Abdullah al-Qaradawi – Egyptian
Mohammed Jassim al-Sulaiti – Qatari
Ali bin Abdullah al-Suwaidi – Qatari
Hashem Saleh Abdullah al-Awadhi – Qatari
Ali Mohammed Mohammed al-Salabi – Libyan
Abdelhakim Belhadj – Libyan
Mahdi Harati – Libyan
Ismail Muhammad Mohammed al-Salabi – Libyan
Al-Sadiq Abdulrahman Ali al-Ghuraini – Libyan
Hamad Abdullah Al-Futtais al-Marri – Qatari
Mohamed Ahmed Shawky Islambouli – Egyptian
Tariq Abdelmagoud Ibrahim al-Zomor – Egyptian
Mohamed Abdelmaksoud Mohamed Afifi – Egyptian
Mohamed el-Saghir Abdel Rahim Mohamed – Egyptian
Wagdy Abdelhamid Ghoneim – Egyptian
Hassan Ahmed Hassan Mohammed Al Dokki Al Houti – UAE
Hakem al-Humaidi al-Mutairi – Saudi / Kuwaiti
Abdullah al-Muhaysini – Saudi
Hamed Abdullah Ahmed al-Ali – Kuwaiti
Ayman Ahmed Abdel Ghani Hassanein – Egyptian
Assem Abdel-Maged Mohamed Madi – Egyptian
Yahya Aqil Salman Aqeel – Egyptian
Mohamed Hamada el-Sayed Ibrahim – Egyptian
Abdel Rahman Mohamed Shokry Abdel Rahman – Egyptian
Hussein Mohamed Reza Ibrahim Youssef – Egyptian
Ahmed Abdelhafif Mahmoud Abdelhady – Egyptian
Muslim Fouad Tafran – Egyptian
Ayman Mahmoud Sadeq Rifat – Egyptian
Mohamed Saad Abdel-Naim Ahmed – Egyptian
Mohamed Saad Abdel Muttalib Abdo Al-Razaki – Egyptian
Ahmed Fouad Ahmed Gad Beltagy – Egyptian
Ahmed Ragab Ragab Soliman – Egyptian
Karim Mohamed Mohamed Abdel Aziz – Egyptian
Ali Zaki Mohammed Ali – Egyptian
Naji Ibrahim Ezzouli – Egyptian
Shehata Fathi Hafez Mohammed Suleiman – Egyptian
Muhammad Muharram Fahmi Abu Zeid – Egyptian
Amr Abdel Nasser Abdelhak Abdel-Barry – Egyptian
Ali Hassan Ibrahim Abdel-Zaher – Egyptian
Murtada Majeed al-Sindi – Bahraini
Ahmed Al-Hassan al-Daski – Bahraini
List of entities:
Qatar Volunteer Center – Qatar
Doha Apple Company (Internet and Technology Support Company) – Qatar
Qatar Charity – Qatar
Sheikh Eid al-Thani Charity Foundation (Eid Charity) – Qatar
Sheikh Thani Bin Abdullah Foundation for Humanitarian Services – Qatar
Saraya Defend Benghazi – Libya
Saraya al-Ashtar – Bahrain
February 14 Coalition – Bahrain
The Resistance Brigades – Bahrain
Hezbollah Bahrain – Bahrain
Saraya al-Mukhtar – Bahrain
Harakat Ahrar Bahrain – Bahrain Movement
REUTERS/KT