Maintaining fiscal stability in Lebanon a 'dance with wolves': Central bank governor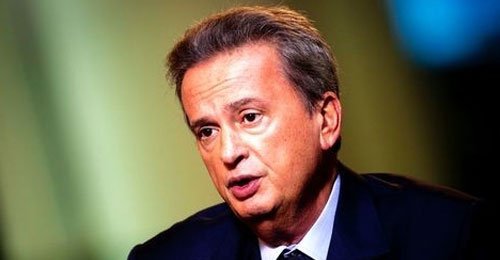 By Hadley Gamble
As U.S. President Donald Trump prepares to make his first trip to the Middle East, some lawmakers back in Washington are seeking amendments to a law that could see further sanctions against Hezbollah and its political allies.
"We are worried," Lebanon's central bank governor told CNBC this week. "We hope that the bill's amendment can be softened."
While Hezbollah is a U.S.-designated terror organization, they are also a legitimate political party in Lebanon and a key ally to christian President Michel Aoun's government. Until Aoun's election in late 2016, the country had been without a president for more than two years, leaving many to worry that any new legislation targeting the Hezbollah network could damage an already fragile stability.
"I think we have a strong president, a strong government," Salameh said. "The concern is our relationship with the external world. For Lebanon it is very important that our banking sector remains integrated in the world financial markets."
As head of Lebanon's central bank for over two decades, Salameh faced serious internal blowback last year as he sought to comply with provisions of the Hezbollah International Financing Prevention Act of 2015. He describes the fight for balance between Lebanon's fiscal needs and external headwinds ranging from regional conflict to U.S. Federal Reserve rate hikes as a "dance with wolves".
"As you know the basis of stability on the monetary side and the economic side is the transfers that are coming from the Lebanese diaspora that do represent 15 percent of our GDP (gross domestic product) and this helps Lebanon acquire foreign currencies, essentially dollars, in order to fund its needs," said Salameh.
"What is putting pressure on us is the continuing deficit in the budget, on one side and the difficulties that we will encounter if we have more laws and sanctions."
With a budget deficit at some 10 percent of GDP, Lebanon's government is dependent on the country's banking sector for funding. Lebanese banks today hold more than half of government debt. But with a deposit-to-GDP ratio second only to Switzerland, Lebanon's banks are looking to put that money to work abroad, in places like Turkey, Egypt and potentially the UAE (United Arab Emirates). That leaves the sector open to the risks of currency devaluation and political unrest.
"It is a challenge but we have set a system whereby the banks cannot use the foreign currency holdings they have in Lebanon, outside Lebanon," Salameh told CNBC.
"So as long as we have created this Chinese wall and they have to create funding from wherever they are getting established, I think we have created a situation where the Lebanese banking sector is less exposed to the fluctuations that are happening in the countries where they are operating."
CNBC