Congressional Dems making early calls for Trump's impeachment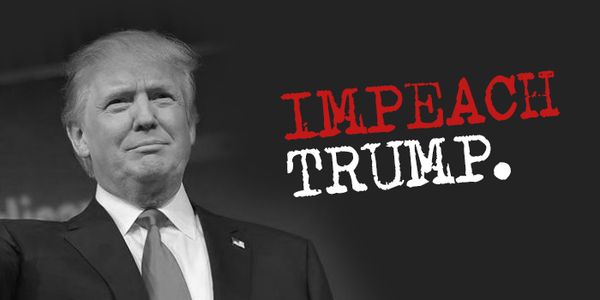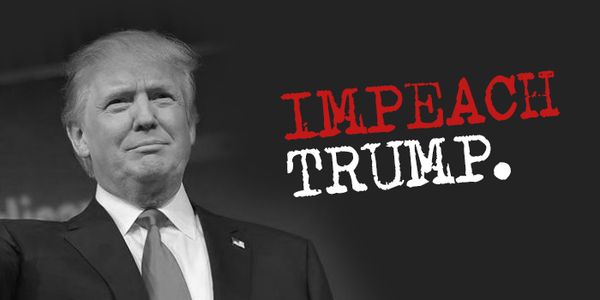 That didn't take long.
A small group of President Trump's most outspoken critics has seized on the James Comey controversy to make a — very — early push for impeachment.
The latest call came from Rep. Al Green, D-Texas, who released a statement suggesting Comey's ouster from atop the FBI was an obstruction of the investigation "of the president's campaign ties to Russian influence in his 2016 presidential election." He said Trump has committed acts that "amount to intimidation and obstruction."
"Our mantra should be I.T.N—Impeach Trump Now," Green wrote in an email, which included a line in red pushing those who received the email to "forward this email to others who may be interested."
The White House has defended the decision to fire Comey. The president's team last week cited a DOJ memo castigating his handling of the Hillary Clinton email probe, though Trump himself has since said he would have fired Comey regardless of any recommendation.
Most Democrats are fighting back by calling for a special prosecutor to probe Russian meddling in the 2016 campaign, worried Comey's firing was meant to blunt that investigation.
But a handful of Democrats want to go the distance, and are openly using the "I" word.
Green joined other Democratic lawmakers like Rep. Maxine Waters, D-Calif., who has been discussing impeachment for months. Waters took to Twitter in April saying that she would "fight every day until he's impeached."
She later denied calling for impeachment, but on Thursday renewed her push during an interview with MSNBC's Chris Hayes.
"I've said all along that he will lead us to impeachment, and he's doing just that," Waters said on MSNBC. "We're fiddling while Rome is burning. This president needs to be impeached."
Waters has received her fair share of impeachment backlash from Trump supporters. Most recently, Waters was greeted by pro-Trump protesters before a town hall on Saturday, with some holding signs calling for her impeachment.
Others Democratic lawmakers who have brought up the topic of impeachment include Reps. John Yarmuth, D-Ky., who told a local news station last week that Democrats were "actually pretty close to considering impeachment," and Mark Pocan, D-Wis., who said on local radio that if there was an "impeachment clock," Comey's ouster would have moved it an "hour closer."
Rep. Jared Huffman, D-Calif., also joined the discussion, tweeting last week that "Impeachment will happen if a handful of Republicans in Congress join Dems to put country above party. Or in 2019 after Dems win the House."
But one former Democratic lawmaker told Fox News that even suggesting impeachment is "dangerous" for the American people.
Dennis Kucinich, former Ohio congressman and a Fox News contributor, told Fox News on Tuesday that there was a "danger in engaging in compulsive opposition."
Kucinich, who called for the impeachment of President George W. Bush and Vice President Dick Cheney over the decision to go to war in Iraq, told Fox News that this is only an option "after exhausting a number of other options."
"It is destructive to America to proceed with an impeachment at this stage of the presidency," Kucinich said. "This is not the first thing you reach for, because when the first big move a party makes is towards impeachment, it's very difficult for the American people to conclude that it is anything but a partisan issue."
In order to impeach the president of the United States, the House of Representatives must have the support of the majority of members. At this point, no Republicans have voiced support, or even made the suggestion to begin the impeachment process.
Pence wouldn't be much better
While Rep. Tulsi Gabbard, D-Hawaii, has said she is doing her "homework" on the issue, she also took a shot at the vice president suggesting he wouldn't be much better.
"I will just say I understand the calls for impeachment, but what I am being cautious about and what I give you food for thought about is that if President Trump is impeached, the problems don't go away, because then you have a Vice President Pence who becomes President Pence," Gabbard said at a town hall last month.
Kucinich told Fox News that while he is aware of the extreme opposition to President Trump's policies, Democrats should focus on their ability to impact policy, which could be "attractive" to Americans in 2018.
"It's far better to offer alternatives to the policies of this president," Kucinich said. "Otherwise, this is a grim partisan effort which inevitably will go nowhere."
In the wake of a New York Times report on Tuesday evening suggesting that Mr. Trump asked Comey to end the probe into former National Security Advisor Gen. Michael Flynn, former Republican Rep. David Jolly, R-Fla., jumped on the bandwaggon suggesting the Trump family may not be in Washington for long.
Jolly tweeted: "Hope that private school tuition in Maryland this Fall for the POTUS family is refundable."
FOX NEWS