Aoun vowed to make Lebanon the 'focal point' for business and tourism in M.E.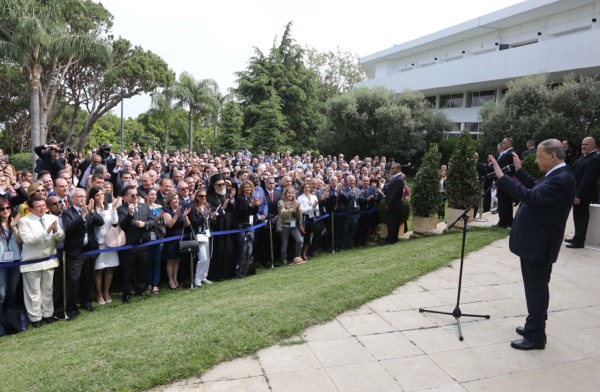 Lebanese President Michel Aoun  vowed to make Lebanon  the focal point for business and tourism  of the Middle East stressing   that the State's efforts will continue in this regard
"We are determined to bring Lebanon to the forefront of the Middle East and make it the focal point," Aoun told Lebanese diaspora delegations.
"You have planted joy in the hearts of your families and all the Lebanese when you came to Lebanon," he added.
"Today you are witnessing that Lebanon is very stable. We hope that you promote  the idea that Lebanon is in good shape in the minds of others," added Aoun.