Emmanuel Macron wins last TV debate against Marine Le Pen, poll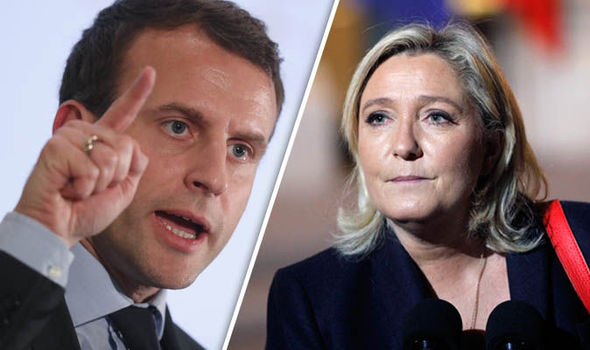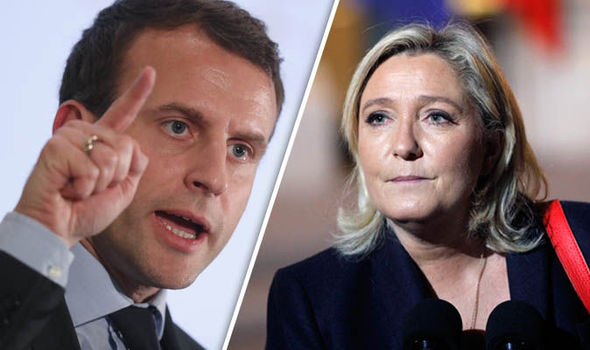 FRENCH presidential candidate Emmanuel Macron has pulled ahead of right-wing firebrand Marine Le Pen after a furious war of words in the last TV debate ahead of Sunday's vote, a snap poll has claimed.
By VINCENT WOOD
Ms Le Pen made the most of her final opportunity to trade blows with the En Marche! candidate by hitting out at the political establishment, slamming the crumbling EU bloc and branding her competitor a "darling of the system".
But her explosive performance did not do enough to push her ahead of Mr Macron according to a snap Elabe Poll for French TV channel BFMTV.
Voters are believed to have found Emmanuel Macron more convincing than the former Front National leader, with 63 per cent saying they were swayed by the centrist candidate and only 34 per cent backing the arguments of Ms Le Pen.
But it's not the first time Ms Le Pen has languished in the polls in a TV debate.
In a survey by the same company after last month's free-for-all debate, Ms Le Pen faced the smallest share of support for her French vision, falling behind Jean-Luc Melénchon and François Fillon before crushing them both in the first round of voting.
And her poor showing follows a similar path to power to Donald Trump – who joined the race as an outsider candidate and lost in the debates before his shocking meteoric rise to the US presidency.
Ms Le Pen used her platform during the debates to heap criticism on her opponent for treating voters "like children".
In a ferocious opening statement, Ms Le Pen said Mr Macron was acting arrogantly and attempting to speak for the voters without consulting them.
She said: "You need to show a little less arrogance before the election.
"It seems to me that you try to treat them as children."
Ms Le Pen said she had enjoyed herself since the first round of voting last month because the period had allowed France to see the "real" Mr Macron.
The former Front National leader said: "The French people can see the real Macron has been replaced by spite, a marketing strategy and his wry smile is replaced by a grin.
"Mr Macron is the candidate of wild globalisation, of uber-isation, of precariousness, of social brutality, of the war of all against all, of the economic ransacking notably of our major companies, of the dismembering of France by big economic interests, of communitarianism and all of that piloted by [French President] Hollande, who is at the controls."
Mr Macron and Ms Le Pen saw off nine rivals in the first round of the election on April 23 to force the final run-off.
They respectively secured 24 per cent and 21 per cent of the popular vote in the first round – enough to eliminate their closest challengers Francois Fillon, on 20 per cent, and Jean-Luc Melenchon, on 20 per cent.
The second and final round of voting will take place on May 7.
EXPRESS.UK