Lebanese Orthodox prelate confident that kidnapped bishops remain alive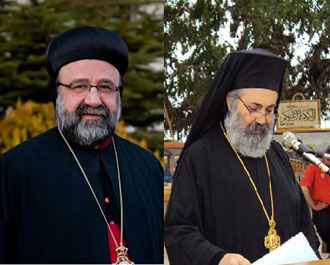 A Syriac Orthodox bishop in Lebanon has expressed confidence that two Orthodox prelates who were kidnapped in Syria in 2013 are still alive, despite a lack of information about their whereabouts.
Syriac Orthodox Archbishop Gregorios Youhanna Ibrahim and his Greek Orthodox counterpart, Boulos Yazigi, were seized by rebels in Syria in April 2013, while traveling just outside Aleppo. No public information has ever been obtained about their fate.
Speaking on April 22, however, Orthodox Bishop Daniel Kourie of Beirut said that to be best of his knowledge "the two bishops are still alive." He said that a commission he leads has "knocked on every door" in search of information about the kidnapped prelates, to no avail, but will continue the search.
CATHOLIC CULTURE