Nobel economists fear bank run in France if eurosceptics sweep election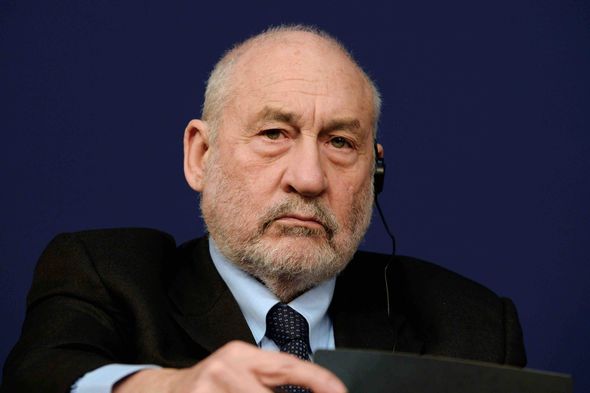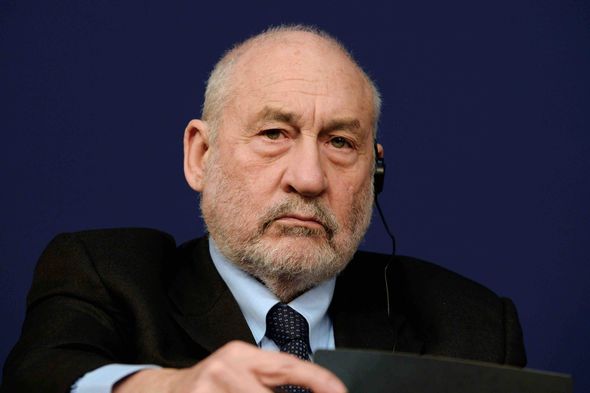 Nobel economist Joseph Stiglitz warned under-fire ECB chief Mario Draghi will not be able to do "whatever it takes" to correct the currency.
The French elections have raised the spectre of a potential Frexit thanks to the popularity of anti-EU campaigners Marine Le Pen and Jean Luc Melenchon.
Analysts say putting France's euro membership to a popular vote is proving to be a main driver for voters but it is spooking markets.
Front National candidate Mrs Le Pen and left-wing candidate Jean Luc Melenchon are going head-to-head as the only two candidates to favour giving voters a say on the EU.
The country is currently on a knife edge as the electorate prepares to come out in force in tomorrow's elections.
Now Mr Stiglitz says the outcome of the vote is likely to encourage Hedge Funds to dump the currency.
The Nobel Prize-winning economist said: "There is a lot of liquidity in the system and that makes it easier to launch a run on the banking system.
"The attack would be so relentless that even Mario Draghi's commitment to do 'everything it takes' might not be enough.
"The country could wind up facing a situation of no choice and would have to impose capital controls."
Proffesor Stiglitz, author of the book 'Euro: How a Common Currency Threatens the Future of Europe', is annoyed that Marine Le Pen has referenced his book in her campaign.
And he says that Germany might have to change policy on the euro to keep France in the common currency.
He added: "It was inconceivable that Germany was ever going to change its policy to keep Greece in the euro. It certainly is conceivable that it would do so to keep France and Italy in the euro, that is to say to keep the euro alive."
He also took aim at Fancois Hollande who has just four per cent approval ratings.
He said: "I am not convinced that Hollande ever had a grasp of the economics. He half drunk the kind of economics that Germany imbibes, against the views of 95 per cent of economists on this planet".
Proffesor Stiglitz made his comments just days after analysts said markets will be unstable for the short term should a eurosceptic candidate win.
Chris Beauchamp, chief market analyst at IG, said: "Marine Le Pen and Melenchon want to put France's euro membership to a popular vote, and both are opponents of the EU project, at least in its current form.
"A possible French exit from the single currency, and potentially even the EU, will likely destabilise markets, at least in the short term.
"The lesson of Brexit and of Trump is that we should not get too apocalyptic in our predictions".
Joel Gombin, a director of l'Observatoire des Radicalités Politiques, says while leftist voters may mobilise to beat Mrs Le Pen in a second round, a "political realignment" could also be on the cards in the overarching French political establishment.
The National Assembly elections, which take place in June, could likely see Front National make huge gains.
Mr Gombin said: "There are moments in history when voter behaviour shifts dramatically and the balance of political forces is transformed.
"This happened in 1981 and 1984, when the FN first emerged as a significant electoral player.
"In the event of a realignment that places globalisation and France's relations with the rest of the world at the centre of political debate, it is conceivable that half of the electorate could find itself drawn towards the Front National".
Express