Lebanon MP: Bassil's proposed electoral law brings us back to the logic of civil war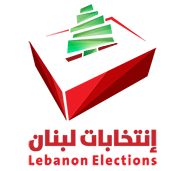 Future Movement MP Ammar Houri  also criticized on Monday the  electoral law proposal  by Foreign Minister Gebran Bassil saying "it brings us back to the logic of civil war."
"The (so-called) qualification part of Bassil's proposal brings us back to the logic of civil war. It is very far from the constitution and the path drawn by the Taef agreement," said Houri in an interview to VDL (100.5).
"Any electoral law must be based on the constitution and the Taef agreement," Houri  stressed.
His comments come after Progressive Socialist Party leader MP Walid Jumblatt slammed on Thursday the most recent proposed electoral law as "divisive" and the product of a "sick mentality."
The so called 'qualification law' was reportedly proposed initially by Speaker Nabih Berri several months ago and is now being endorsed and proposed by Bassil.
In the first round, voting takes place in the current 26 districts ( as per the 1960 law) and voters can only vote for the candidates of their own sect . Two candidates for each sectarian seat qualify for the second round during which voting would take place in 10 newly-defined electoral districts and according to a non-sectarian proportional representation polling system.
Houri assured that negotiations to arrive at a new electoral law are still  ongoing.
1960 law
Berri on Sunday hailed Maronite Patriarch Beshara al-Rai's stance that considered the controversial 1960 electoral law as the alternative to another extension of parliament's term .
"Al-Rai made a rational statement when he said that the alternative to extension is the re-endorsement of the 1960 law," Berri's visitors quoted him as saying in remarks published Sunday in the al-Hayat daily .
"When the patriarch says that the 1960 law is the alternative to extension, this means that it is also the alternative to vacuum. I'm not saying this because I support the 1960 law and I was the one who said 'no to the 1960 law, no to extension and no to vacuum'," Berri added, according to his visitors.
"A law can only be annulled through another law. This is a constitutional principle… Through what logic should we annul the law that is in effect if there is no alternative law?" Berri stated.
The Speaker added that he is waiting for the political parties to reach an agreement over a new electoral law within the time frame allowed as a result of President Michel Aoun's parliament suspension .