1600 hopefuls in Iran's upcoming presidential election face vetting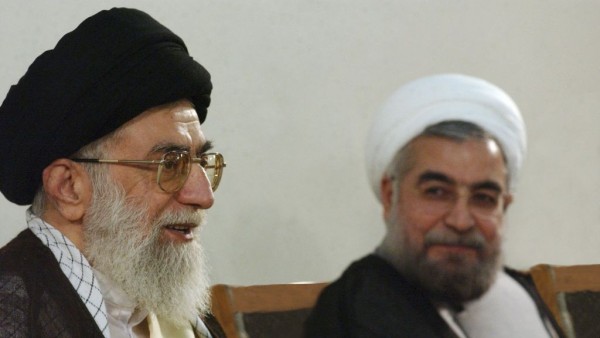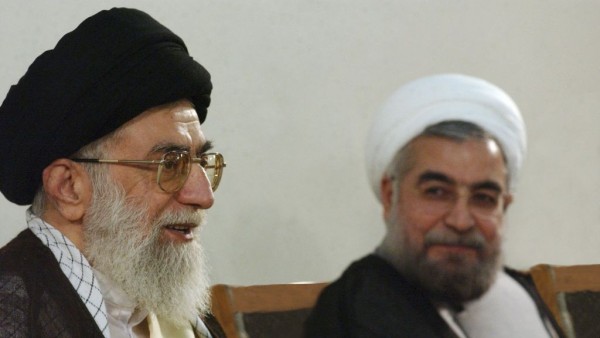 DUBAI, United Arab Emirates — Iran's upcoming presidential election likely will pit incumbent President Hassan Rouhani against a variety of contenders, but first all must be vetted by a panel as part of the Islamic Republic's one-of-a-kind government.
So how does it all work and what happens next?
WHY ARE THERE SO MANY PRESIDENTIAL CANDIDATES?
Over 1,600 people registered to run. Under Iranian law, there's no fee for registering. Hopefuls only must believe in Iran's form of government and be Shiite Muslims. That gives gadflies and publicity seekers the chance to smile and wave to gathered journalists. It's still a lot of candidates, though. The last similar turnout was Iran's 2005 election, which saw more than 1,000 register. Some think more people register under moderate or reformist governments as they are less repressive.
WHO ARE THE TOP CONTENDERS?
Rouhani, whose moderate administration negotiated the nuclear deal with world powers, is seeking another four-year term. Former hard-line President Mahmoud Ahmadinejad, who ignored the supreme leader's warning that his candidacy could expose lingering wounds from the unrest surrounding his contested 2009 re-election, registered. Hard-line cleric and judge Ebrahim Raisi, a favorite of Supreme Leader Ayatollah Ali Khamenei who allegedly was involved in the 1988 mass execution of thousands of prisoners , signed up as well. Others include a brother of late President Akbar Hashemi Rafsanjani and Tehran's mayor.
WHAT ARE ROUHANI'S CHANCES?
Though accurate public polling remains difficult in Iran, Rouhani remains the favorite of analysts. Every Iranian president since Khamenei himself took the presidency in 1981 has won re-election. That's not to say it will be easy for Rouhani. The average Iranian still hasn't seen the benefits of the nuclear deal, which saw some international sanctions lifted in exchange for Iran limiting its uranium enrichment. For voters, the economy matters.
WHAT HAPPENS NEXT?
All the candidates will be vetted by the Guardian Council, a 12-member panel half selected by the supreme leader and half nominated by the judiciary and approved by parliament. The council controls elections and must approve all laws passed by parliament. It has never allowed a woman to run for president and routinely rejects candidates calling for dramatic reform. The panel also declared Ahmadinejad won the 2009 election despite widespread fraud allegations.
WHAT POWER DOES THE SUPREME LEADER HAVE?
At the heart of Iran's complex power-sharing government created after its 1979 Islamic Revolution is the supreme leader. The supreme leader also serves as the country's commander in chief over its military and the powerful Revolutionary Guard, a paramilitary force involved in the wars in Iraq and Syria that also has vast economic holdings across Iran. An 88-member elected clerical panel called the Assembly of Experts appoints the supreme leader and can remove one as well, though that's never happened.
SO IS IRAN A DEMOCRACY?
Iran describes itself as an Islamic Republic. It holds elections and has elected representatives passing laws and governing on behalf of its people, though the supreme leader has the final say on all state matters. However, those who led Iran's Green Movement after Ahmadinejad's disputed 2009 re-election remain under house arrest. Iran does not allow international observers to monitor its elections. Security forces answering only to the supreme leader also routinely arrest dual nationals and foreigners, using them as pawns in international negotiations.
The Associated Press