Lebanon's Aoun blocks extension of parliament extension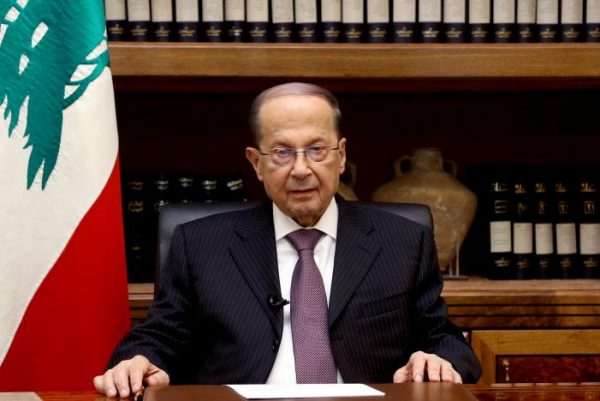 Lebanese President Michel Aoun suspended parliament activities for a month on Wednesday, temporarily blocking plans to extend the parliament's term without election for the third time since 2013 to try to push politicians to agree on a new electoral law .
Parliament was expected to vote on Thursday to extend its own mandate again until 2018, officials said. The lawmakers were elected in 2009 for what was meant to be a four-year term.
The president's move eased tensions simmering after activists had called for protests against the planned extension, which they decried as a blow to democracy. The two previous extensions triggered massive protests in central Beirut.
Parliament Speaker Nabih Berri said that it marked the first time a president had used the procedure and that the session had been postponed until May 15.
In a televised address to the nation, Aoun said the delay would give politicians more time to agree on a new electoral law and help protect the Lebanese people's right to vote.
He said there would be no room for another extension "in the era of the revival of the state, its authorities and its institutions".
Parliament elected former army commander Aoun in October, ending a 29-month presidential vacuum in a deal that secured victory for his Lebanese Shi'ite ally Hezbollah, Iran and Syria.
The power-sharing deal saw leading Sunni Muslim politician Saad al-Hariri, whose  March 14th  coalition opposed Hezbollah for years, appointed premier.
"LAST WARNING"
The Lebanese government has often struggled to make basic decisions and feuding lawmakers have repeatedly crippled parliament.
Since the formation of a new unity cabinet in December that includes nearly all the main parties, politicians including Aoun and Hariri have promised to end institutional paralysis.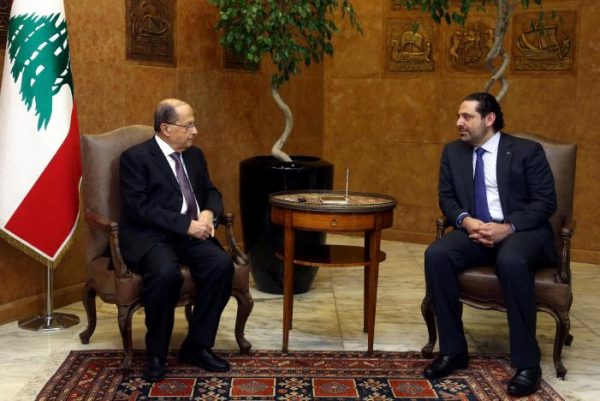 For years, the parties have been unable to agree on a new electoral law – resulting in parliament twice extending its own mandate, moves that critics including the European Union have condemned as unconstitutional.
Most political parties have rejected holding parliamentary elections based on the existing system, a sectarian-based electoral law that dates back to 1960. The next round of elections had previously been scheduled for May.
Some politicians say the law divides up the population into constituencies that do not fairly represent the sectarian or political preferences of their supporters. Christian lawmakers have been the most vocal in demanding a new law.
Lebanese politics have long been dogged by sectarian divisions, exacerbated by the war in neighboring Syria and complicated by regional rivalry between Iran and Saudi Arabia.
Critics and activists accuse Lebanese politicians of using regional upheaval as an excuse to dodge elections.
Civil society groups and some parties opposing an extension called off the protests that had been planned for Thursday. A few dozen demonstrators gathered in Beirut on Wednesday evening.
"The Lebanese president's move today remains incomplete" without political parties setting a new date for elections, said activist Hadi Mounla. "It postponed the problem for a month, but did not radically solve the problem."
Another protester, Atallah Slim, said this should serve as "the last warning" for lawmakers.
Anger at Lebanon's government has fueled repeated protests in Beirut, particularly in the summer of 2015, when politicians failed to agree a solution to a trash disposal crisis, leaving piles of garbage festered in the streets.
Aoun's move was  expected and he used  used his presidential power  in line with Article 59 of the constitution.
Aoun, who had refused to sign the decree calling for parliamentary elections under the current law, described Tuesday the extension of the legislative body's term as a "declaration of war," according to FPM-affiliated TV station OTV.
In a press conference  after his speech Aoun said that in his acceptance speech following his election he pledged  to correct the political representation of the Lebanese people.  In addition the  government in the ministerial statement committed  to pass a new election law that takes into account the correct representation. He pointed out that he had previously warned against the extension, Lebanese media reported
Prior to the press conference  Aoun  held a meeting with Prime Minister Saad Hariri, who announced after the meeting that work is underway to reach a consensus on a new electoral law .
"I want to reassure the Lebanese that we are working to end the crisis and the electoral law dispute." Hariri told reporters.
Honored or insulted
"The nation will either be honored or insulted Thursday. This extension [of Parliament's term] is in the country's interest," Berri was quoted as telling visitors at his Ain al-Tineh residence Tuesday night. He said the Parliament session was aimed at prodding rival factions to agree on a new electoral law to govern the upcoming parliamentary elections.
"The Parliament session is the last bullet to reach [agreement] on an [electoral] law. If this happens and [an agreement] is reached on this law within the next 48 hours, the situation will be very easy. I will combine the extension proposal presented by MP [Nicolas] Fattoush with the government's draft [electoral] law on the grounds that this proposal is meant for a technical extension," Berri said.
He added that following the extension of Parliament's term, which expires on June 20, "Lebanon will not have any electoral law except one based on complete proportionality  until the end of time."
Berri, whose Amal Movement along with Hezbollah have been lobbying for a full proportional electoral  law, warned that if Lebanon descended into parliamentary vacuum, it would be left without governance or authorities. "Vacuum means the country's destruction," he said.
Asked about the fate of Thursday's Parliament session and whether it meets the National Charter's prerequisites on equal power sharing between Muslims and Christians amid a threatened boycott by the FPM and LF lawmakers, Berri said: "When I look at the assembly hall, I will see lawmakers. I will look at a Christian MP as a Christian. I don't look at a Christian on the basis of his partisan affiliation."
REUTERS,YL