Assad must go, says U.S. ambassador to UN and top Iraqi Shiite leader Moqtada al-Sadr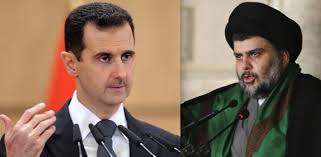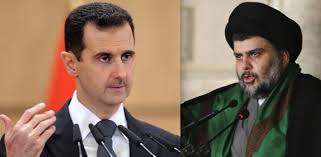 The U.S. ambassador to the United Nations has said there can be no political solution in Syria while President Bashar al-Assad is in power.
"And a political solution is going to have to happen, but we know that there's not any sort of option where a political solution is going to happen with Assad at the head of the regime," Nikki Haley told CNN's State of the Union program, in an interview to be broadcast later Sunday.
"If you look at his actions, if you look at the situation, it's going to be hard to see a government that's peaceful and stable with Assad," she said.
Haley's comments come two days after she addressed the emergency meeting at the UN Security Council when she warned that the United States is prepared to take further action in Syria if required.
During the meeting, Haley openly questioned Russia's role in Syria and said Russia was supposed to be responsible for removing chemical weapons from Syria.
"It could be that Russia is knowingly allowing chemical weapons to remain in Syria. It could be that Russia has been incompetent in its efforts to remove the chemical weapons. Or, it could be that the Assad regime is playing the Russians for fools, telling them that there are no chemical weapons, all the while stockpiling them on their bases," Haley said.
"The world is waiting for the Russian government to act responsibly in Syria. The world is waiting for Russia to reconsider its misplaced alliance with Bashar Assad."
Meanwhile, Iraq's influential Shia cleric Moqtada al-Sadr has called on the Syrian president to "take a historic heroic decision" and step down, to spare his country further bloodshed.
Sadr, who commands a large following among the urban poor of Baghdad and the southern cities, is the first Iraqi Shia political leader to urge Assad to step down. But his call was wrapped in kind words about the Syrian president and condemnation of the U.S. strikes carried out on a Syrian airbase on Friday, in retaliation for a chemical attack on civilians in a rebel-held area of Syria.
Sadr said the U.S. strikes would "drag the region to war" and could help "the expansion of Daesh," the militant group Islamic State in Iraq and Syria (ISIS), which controls parts of Iraq and Syria.
Iraq's Shia-led governments have maintained good relations with the Syrian government throughout the six-year Syrian civil war. Sadr is the only Iraqi Shia leader to keep some distance from Iran, a main backer of Assad along with Russia.
"I think it would be fair for President Bashar al-Assad to offer his resignation and step down in love for Syria, to spare it the woes of war and terrorism …and take a historic, heroic decision before it is too late," Sadr said in a statement.
Iranian President Hassan Rouhani, meanwhile, affirmed his support for the Syrian government on Sunday.
In a phone call with Assad, Rouhani called the U.S. missile strike on a Syrian air base a "blatant violation" of Syrian sovereignty, Syrian state media reported. Assad accused the U.S. of trying to boost the morale of "terror groups" in Syria. The government refers to all those fighting against it as terrorists.
Iran has provided crucial military and economic assistance to Assad throughout the conflict. It has organized several Shia militias from around the Middle East to fight in support of Assad's government and has sent troops and officers from its own Revolutionary Guards.
Tillerson, Lavrov talk
Russian Foreign Minister Sergei Lavrov and U.S. Secretary of State Rex Tillerson spoke by phone on Saturday about the situation in Syria after the U.S. strikes on a Syrian air base, the Russian ministry said in a statement.
Lavrov pointed out that "an attack on a country whose government fights terrorism only plays into the hands of extremists, creates additional threats to regional and global security," the Russian ministry said.
Tillerson is expected in Moscow for talks with Russian officials on Wednesday, under the twin clouds of Russia's alleged U.S. election meddling and its possible support for the Syrian regime's chemical weapons attack.
He had delivered the Trump administration's first blistering condemnation of Russia in the hours after the strikes. Standing in a cramped conference room alongside national security adviser H.R. McMaster, Tillerson said Moscow had "failed" to live up to its obligations under a 2013 agreement to strip Syria of its chemical weapons stockpiles.
"Either Russia has been complicit or Russia has simply been incompetent in its ability to deliver on its end of that agreement," he said.
On Sunday, he will make his first network television interview appearances. In one of those interviews, Tillerson said he sees no reason for retaliation from Russia for the U.S. missile strikes. Russia maintains a close political and military alliance with President Assad's government and has been accused of supporting its attacks against Syrians opposed to Assad's rule — something Moscow adamantly denies.
In that interview airing Sunday on CBS' Face the Nation, Tillerson said Russians were not targeted by the strikes. He also said the top U.S. priority in the region hadn't changed and remained the defeat of ISIS.
CBC