Lebanon labelled Israeli bill redefining its maritime border a 'declaration of war'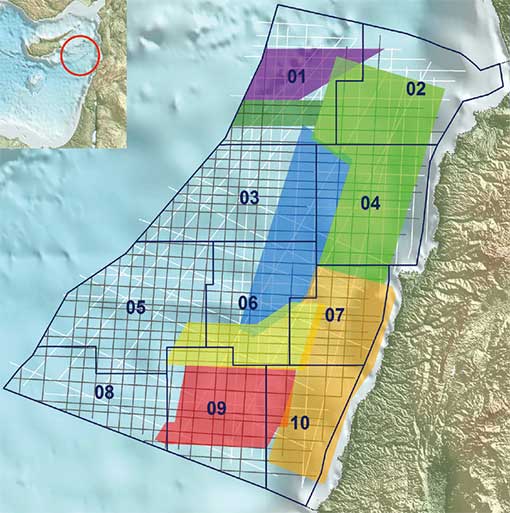 Lebanese politicians have reacted with anger over a proposed Israeli parliament bill which would redraw the current highly sensitive maritime border with Lebanon.
The move comes after Lebanon's government – formed at the end of 2016 after two years of political deadlock – recently advertised commercial tenders for oil and gas exploration in the same stretch of the Mediterranean.
This week Israel asked the UN to ensure that Lebanon respects international law with regards to the maritime bloc. It is not clear when the bill will be presented to the Knesset.
The maritime border has been a hot button topic for decades, as the two countries are technically still in a state of war. UN and US brokered talks over the years have failed to settle on a definite border.
The renewed dispute, however, has caused outrage on both sides. Israeli media accused Lebanon of disrupting the status quo by putting out tenders for the seabed exploration work earlier this year.
In turn, the Speaker of the Lebanese parliament Nabih Berri said on Thursday that the Israeli bill claiming the 860 square kilometre zone was a "new attack on Lebanon's sovereignty."
"The recent decision taken by Israel on the territorial waters is equal to a declaration of war on Lebanon," he told Lebanese media.
"We have outlined and informed the United Nations with our borders according to the international treaties and therefore we have sovereign right to benefit from our wealth, Lebanese Minister of Energy and Water Cesar Abou Khalil said earlier this week.
"We will not back down from this right no matter what the threats are."
THE INDEPENDENT