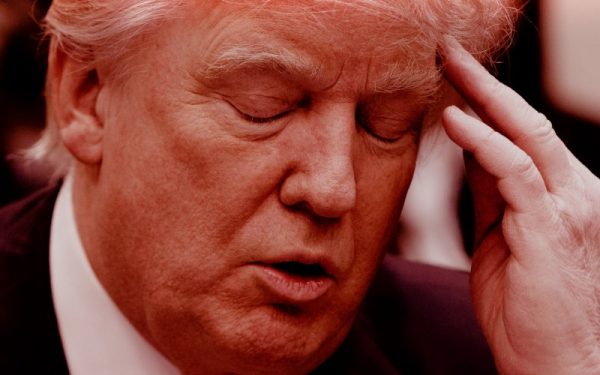 President Trump's approval rating has fallen to a new low of 37% since he took office in January, according to the latest Gallup poll.
While 37% of Americans approve of the job the President is doing, 58% disapprove. His approval rating stood at 45% last week, poll numbers showed.
The daily poll results are based on telephone interviews with 1,500 people nationwide and has a 3% margin of error.
Trump's predecessor, Barack Obama, consistently polled approval ratings in the low 50s and his disapproval ratings were in the mid-40s all throughout March 2016, according to Gallup.
The latest poll comes after Republicans pitched their proposals to repeal and replace Obamacare. The health care plan could leave 24 million people uninsured by 2026, according to the Congressional Budget Office.
It also comes after Hawaii Federal Judge Derrick Watson put a nationwide holdon the President's revised travel ban.
At a rally in Tennessee Wednesday, Trump vowed to appeal the case to the Supreme Court.
Trump has already received backlash from both Democrats and Republicans on his unsubstantiated claims that Obama "wire tapped" Trump Tower.
FBI Director James Comey is slated to testify before the House Intelligence Committee Monday on Russian intelligence possibly interfering with the 2016 election.
"Were there physical wiretaps of Trump Tower? No, there never was … The information we received Friday continues to lead us in that direction," Rep. Devin Nunes (R-Calif.), chairman of the House Intelligence Committee, said of Trump's allegations and referring to a classified report delivered to Congress by the Justice Department, on "Fox News Sunday."
NY Daily News
This error message is only visible to WordPress admins
Error: No connected account.
Please go to the Instagram Feed settings page to connect an account.