Mexicans form human chain along border to protest Trump's wall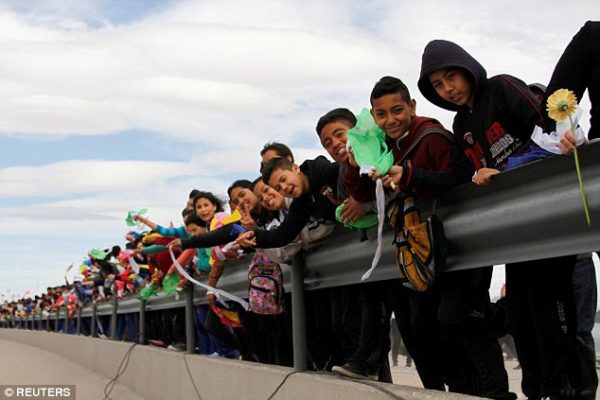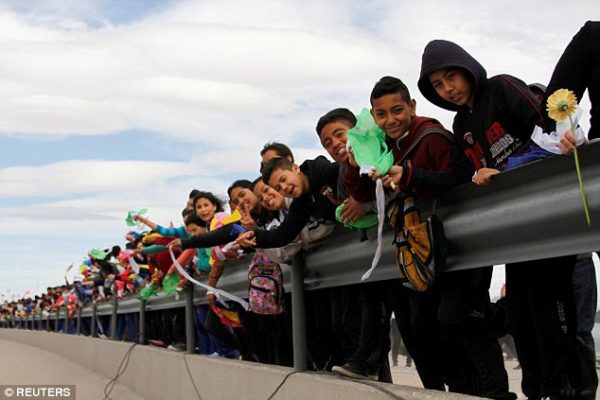 CIUDAD JUAREZ, Mexico Around 1,500 Mexicans protested against U.S. President Donald Trump's plan to build a wall along the U.S.-Mexico border Friday by making a human chain.
"Hand in hand we show a national unity that makes no distinction between people," said Senator Armando Rios Piter as he stood with other politicians and students along the Rio Grande near Ciudad Juarez. "Mexico is more than a wall."
Armando Cabada, the mayor of Ciudad Juarez, said the human chain showed that people in the border region were more united than ever.
The mayor of El Paso, Texas, just across the border from Ciudad Juarez, also took part in the protest. "We are one city," Oscar Leeser said.
A human chain was also planned in the border town of Tijuana.
Trump made construction of a wall along the Mexican border the highlight of his presidential campaign and signed an executive order on building a wall less than a week after taking office.
He said construction would start within months and that the US expected to be reimbursed by Mexico.
In the diplomatic spat that ensued, a planned meeting between Trump and Mexican President Enrique Pena Nieto fell through.
LA TIMES