Trump's travel sanctions on Iran hit two Lebanese nationals linked to Hezbollah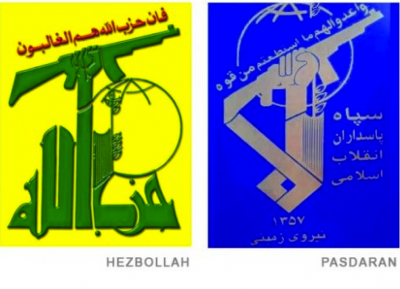 The Donald Trump Administration sanctioned two Lebanese citizens, and four local firms that are believed to be under their control, as part of fresh restrictions against Iran and its sponsored regional militias.
The US Department of Treasury's Office of Foreign Assets Control sanctioned Yehia Eisa Mohammad Al Haj, 58, and Mohammed Abdul Amir Farhat, 48. Both are employees of Hasan Dahqan Ebrahimi, an Iranian also sanctioned on Friday. The indictment accused all three for "acting on behalf of the Iranian Revolutionary Guard Corps' [IRGC] Quds Force", an active militia deployed across the region.
The four Lebanese companies on the list include Maher Trading and Construction Company, Mirage for Engineering and Trading, Mirage for Waste Management and Environmental Services, and Reem Pharmaceutical. Farhat is apparently a key operator in all four. According to the American Administration, Farhat owns 33 per cent of Mirage for Waste Management and Environmental Services and is its authorised signatory, which will create a major dilemma for the Lebanese government since one of its nationals is now directly tied to the IRGC.
Interestingly, Lebanese sources identified two companies registered under the name Reem Pharmaceutical, one established in 2013 and the other in 2012. What is doubly puzzling is that Farhat is the majority shareholder in both.
The companies, which purchase pharmacies and hospitals in addition to trading in medicine and medical devices, are critical as they allow for money laundering operations for what may appear to be legitimate businesses.
According to the US Department of Treasury, Farhat and Hajj may also be involved with several other companies registered to conduct business outside of Lebanon, including in businesses controlled by Iranian nationals and that include significant Iranian ownership.
"Ebrahimi and his employees use a network of Lebanon-based companies with ties to the broader Middle East to transfer funds, launder money, and conduct business," the Treasury claimed, and linked the network to Hezbollah and its vehicle for development projects, Waad.
The latest sanctions landed as Washington reacted to the newest Iranian ballistic missile test. In addition to the two Lebanese, 11 Iranians and a dozen companies were named in the sanctions list. As in the past, the US targeted Lebanese entities and nationalities associated with Hezbollah, which indicated that the Beirut government's nonchalance remained a chief concern.
GULF NEWS