Bahrain executes 3 Shi'ites for killing 3 policemen. Iran, Hezbollah condemn move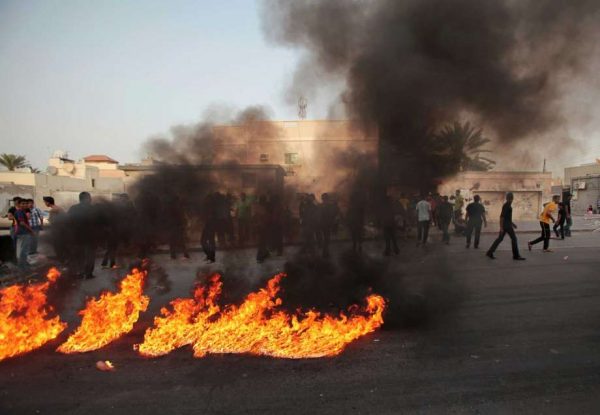 Bahrain on Sunday executed three Shi'ite Muslim men convicted of killing three policemen in a 2014 bomb attack, the first such executions in over two decades, drawing condemnation from foreign officials including Shi'ite power Iran and Hezbollah
Activists in the Sunni-ruled, Western-allied kingdom reacted with rage, calling it a "black day" and posting images of protesters clashing with police on social media. Reuters was unable to verify the protests.The move is likely to further poison ties between Bahrain, its ally Saudi Arabia and Iran, which Bahrain accuses of fomenting unrest, including by supplying arms to Shi'ite militants who carried out several bomb attacks on security forces.
Iran, a sharp critic of Bahrain's government, denies links to Bahrain's opposition. It does, however, champion their cause.
The executions happened less than a week after the country's highest court confirmed the punishment against Abbas al-Samea, 27, Sami Mushaima, 42, and Ali al-Singace, 21, found guilty of killing one Emirati and two Bahraini police officers.
Iran called the punishments "reckless".
"Bahrain's government has demonstrated that it does not seek a peaceful resolution and a way out of the crisis," said Foreign Ministry spokesman Bahram Qasemi, quoted by the official news agency IRNA.
Similarly Hezbollah on Sunday condemned the execution calling it "a crime" and "extrajudicial killing" that would undermine any chance for a political solution in Bahrain.
The Iran-backed group, which has been critical of the Bahraini government's crackdown on the Shiite-led uprising, said international silence toward what takes place in Bahrain must be met with the "largest solidarity campaign."
"It is clear that this execution will destroy every chance for a political exit out of Bahrain's crisis, and leads the country into an unknown future, threatening stability in Bahrain and the whole region," Hezbollah added in a statement.
Bahrain has been rocked by sporadic unrest since March 2011 when security forces crushed an Arab Spring-inspired uprising.
Source REUTERS/AFP