Costa Brava landfill near Beirut airport closed to ensure flight safety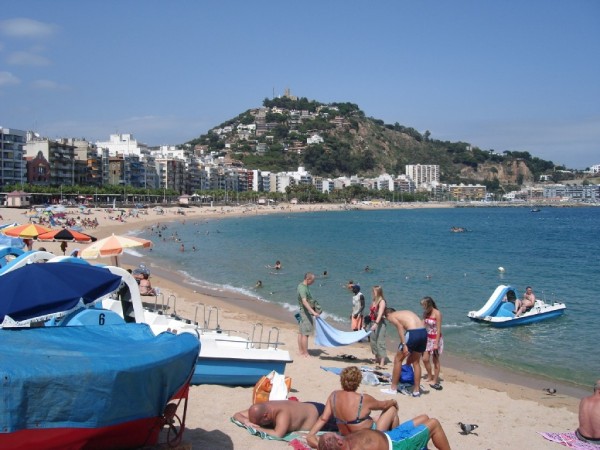 Prime Minister Saad Hariri ordered on Wednesday measures to keep the seagull  birds away Rafik Hariri International Airport which prompted Mount Lebanon  Judge  of Urgent Matters Hassan Hamdan   to order the closure of the controversial Costa Brava garbage landfill near the airport to ensure flight safety
Transport Minister Youssef Fenians who claimed that the authorities installed equipment to scare the birds away  said the premier instructed the Council for Development and Reconstruction during Wednesday's meeting to "do everything necessary to keep  birds away from the airport's vicinity.
"What are you waiting for to close Costa Brava… for a plane to crash or an international decision to shut the airport," the activist movement "You Stink" wrote on its Facebook.
"The solution is not to scare the birds away," they said, urging the dump be closed.
Earlier on Wednesday, Progressive Socialist Party leader MP Walid Jumblatt called for "pushing the garbage landfill away from Beirut's airport to avoid a disaster."
"We were about to witness the disaster yesterday," he tweeted.
According to LBCI television, a Middle East Airlines plane had encountered "a large group of birds" as it was trying to land  Tuesday on the airport's western tarmac.
"This tarmac has been temporarily put out of use pending a solution to the birds issue," LBCI added.
The Costa Brava dump was designated  in March 2016, as one of three "temporary" dumps intended to provide an interim solution to the closure of the main landfill near Beirut.
As a result, garbage has  been piling  up in Costa Brava, on the coastline close to the runways at Beirut's international airport, reaching nine meters high  in some places and releasing  foul odors to the nearby areas .
Environmentalists have for months warned that the dump is attracting rodents and increasing numbers of birds, posing potential risk for aviation.
In August, the Lebanese pilots' union warned of the possibility of the birds being sucked into airplane engines.