Japan PM Shinzo Abe in Hawaii for landmark Pearl Harbor visit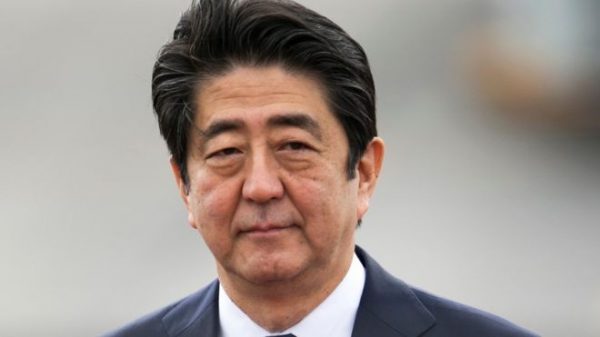 Japanese Prime Minister Shinzo Abe has landed in Hawaii, ahead of a visit to Pearl Harbor, the US naval base attacked by the Japanese in 1941.
Mr Abe will be accompanied by US President Barack Obama, making the visit the first by the leaders of both countries since the attack.
Mr Abe will pray for the dead but will not issue an apology.
The attack on Pearl Harbour killed 2,300 US servicemen and propelled the US into World War Two.
All eight battleships at the base were damaged and four were sunk. But the key US aircraft carriers were at sea at the time.
Mr Abe and Mr Obama will pray for the dead at the site of the attack before holding a summit meeting in Hawaii, their last before Mr Obama steps down in January.
Mr Abe's visit, three weeks after the 75th anniversary of the attack, follows a visit earlier this year to Hiroshima by Mr Obama.
He became the first serving US president to visit the Japanese city, where about 150,000 people were believed to have been killed in 1945 by a US atomic bomb.
Former Japanese leader Shigeru Yoshida made a brief solo visit to Pearl Harbor in 1951.
BBC