Russia, Lebanon discuss situation in Syria, TASS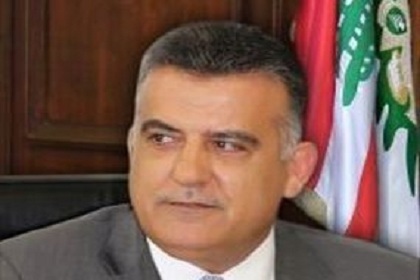 MOSCOW, December 21. /TASS/. The Russian president's special representative for the Middle East and Africa, Deputy Foreign Minister Mikhail Bogdanov has discussed agreements reached at the meeting between the foreign ministers of Russia, Iran and Turkey in Moscow on December 20, with Abbas Ibrahim, general director of the Lebanese General Directorate of General Security, the Russian Foreign Ministry said on Wednesday.
Bogdanov also discussed with Ibrahim the domestic political situation in Lebanon. "During the conversation with the Russian side, the continued support was emphasized for the sovereignty, unity and territorial integrity of Lebanon, the special importance of the achieved consensus during the intra-Lebanese dialogue was stressed as it allowed to overcome the lengthy political crisis in this country," the foreign ministry noted. "The election of Lebanese President Michel Aoun on October 3 and formation of the new government chaired by Saad Hariri on December 16 with participation of leading political forces of Lebanon is a landmark step on the way of restoring effective work of Lebanese state institutions," the ministry added.
The Russian Foreign Ministry noted that the election of the president and formation of the new government will create "necessary conditions for the Lebanese leadership to ensure coherent implementation of social-economic tasks, including support for the army and security forces in the matter of countering a terrorist threat and resolving problems connected with accommodation of over one million refugees from neighboring Syria on the territory of Lebanon.".
tass.com