'Solitaire' highlights Lebanon-Syria tensions and animosity on big screen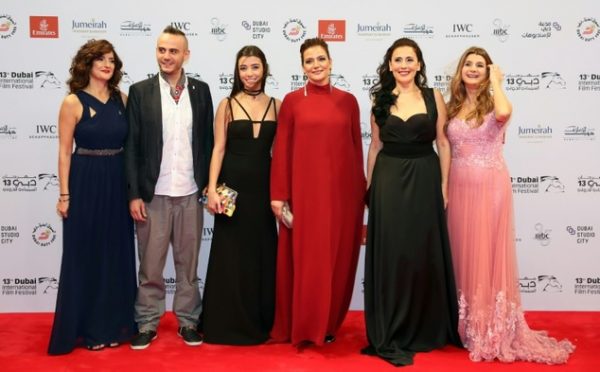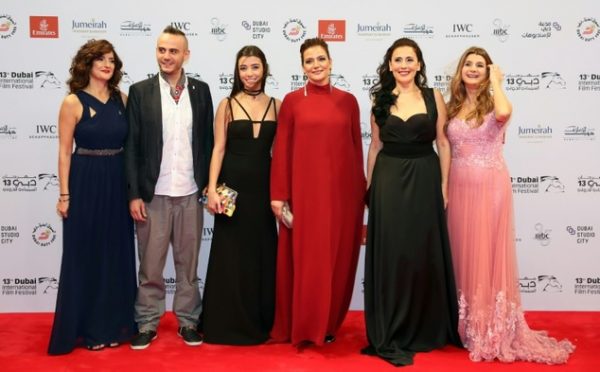 Therese is a Lebanese mother keen to meet her daughter's groom-to-be but she gets the shock of her life when she hears his Syrian accent.
"Solitaire", which premiered at the Dubai International Film Festival, reflects a history of animosity accumulated over years of Syrian military intervention in neighbouring Lebanon.
It also highlights the mounting tension between Lebanon's small population and the hundreds of thousands of Syrians who have fled their own country's devastating war since 2011.
Therese's brother was killed in Syrian bombing during 1975-1990 Lebanon's civil war. His portrait on the wall loomed large over Samer and his family as they sat in Therese's living room.
"Send them away to where they came from," she ordered her daughter Ghada, who met Samir in Dubai.
"Your future mother-in-law seems racist!" followed the warning from the Syrian suitor's mother.
For film director Sophie Boutros, the antagonism in her feature film is "rooted in an unpleasant history between the Lebanese and the Syrians during Lebanon's war".
Syria was the powerbroker in Lebanon where it deployed troops for decades until they had to withdraw following ex-prime minister Rafiq Hariri's assassination in February 2005, despite its denial of any involvement.
The conflict in Syria over the past five years has sent more than one million Syrians to seek shelter in Lebanon, where they now make up a quarter of the population.
The film is "an observation of something that is real and that we should shed a light on", Boutros told AFP on the red carpet.
Lebanese and Syrian actors star in the 92-minute film, whose script was written jointly by Boutros and Jordan's Nadia Eliewat.
"The timing of the movie is good because of the current tension," said Lebanese actress Betty Taoutel, who plays the role of Ghada's aunt.
"People hate each other sometimes because of politics, despite the fact that we are all victims of these politics," she said.
The movie comes to a climax when Ghada tells Samir he should be grateful that her mother has finally accepted their engagement "despite (him) being Syrian".
At that point, Samir walks out with his family.
Television producer Elie Aramouni said Boutros has managed in her first movie to "strike a balance in a very sensitive story".
"The best thing about Solitaire is that it does not preach. It introduces the problem as is," he said.
Instead of focusing on the problems that distort relations, Solitaire tries to focus on the similarities between the two peoples, including cuisine and music.
"This film brings us closer to each other more than it pushes us apart," said a member of the audience, Zeina al-Sayyed, as she left the theatre.
Solitaire is scheduled for release in March in Lebanese cinemas, while the Dubai film festival, featuring 156 films from 55 countries, ends on Wednesday.
DAIL Y MAIL