Arab, Western investors scouting for investment opportunities in Lebanon
Foreign direct investment in Lebanon dropped because of the the presidential election impasse . According to the United Nations Conference on Trade & Development, it fell to $2.34 billion in 2015 from $2.7 billion in 2013, the last full year in which a president was in office.
But following the election of President Michel Aoun , several Arab and Western companies sent representatives to Lebanon to scout for investment opportunities according to Lebanese media reports.
Al Mustaqbal newspaper reported that unidentified companies had drawn up plans to invest in Lebanese businesses following Aoun's election.
Since the start of the Syrian crisis in 2011, Arab investment in the Lebanese market has been on the decline
Most GCC countries have advised their citizens not to travel to Lebanon, traditionally a touristic and business destination for Gulf nationals, in protest at perceived hostile stances against the kingdom linked to Hezbollah and Iran at Arab League and Islamic meetings.
President Michel Aoun has been actively seeking to restore Lebanon's regional relations since his election on Oct. 31.
Ayham Kamel, Middle East and North Africa director at Eurasia Group, said on October 31 that a comprehensive agreement among the key political parties in Lebanon will be a "very positive message for investors."
"We're moving to a much more coherent state where policy begins to move on a lot of issues," he said by phone from London.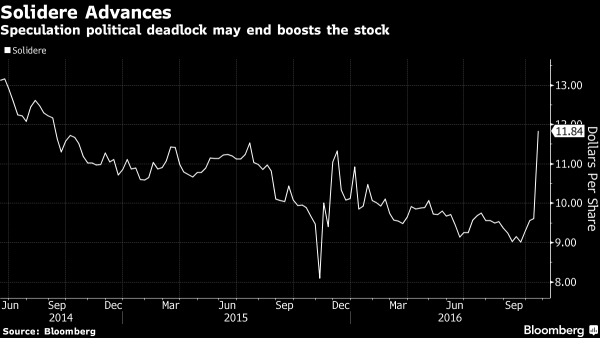 About two hours before the election session began, the share price of Solidere, Lebanon's largest property developer founded by Hariri's father, were up 1 percent at 11:23 a.m. in Beirut after rising as much as 4.2 percent, Bloomberg reported