Syrian army loses Ancient city of Palmyra to Islamic State, advances in Aleppo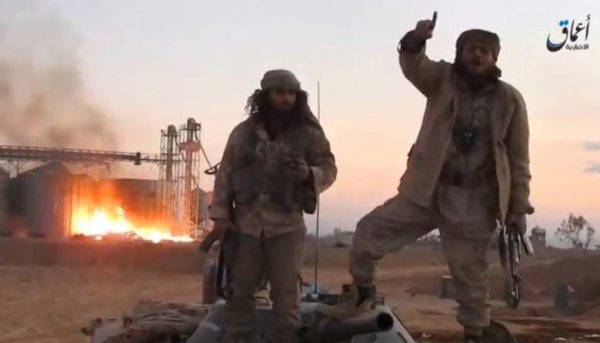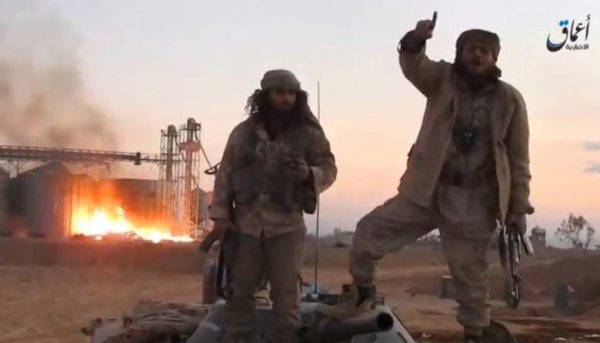 By Laila Bassam and Suleiman Al-Khalidi | ALEPPO, SYRIA/AMMAN
The Syrian army and its allies made new gains in Aleppo on Sunday, forcing rebels back into an ever shrinking pocket crammed with civilians, but lost control of the desert city of Palmyra to a swift Islamic State attack.
Final victory in Aleppo, Syria's biggest city before the civil war, would constitute the biggest triumph yet for President Bashar al-Assad and his coalition of Russian air power, Iran and Shi'ite militias.
New army gains on Sunday south of Aleppo's historic citadel in the besieged insurgent pocket appeared to bring that end closer, with a rebel official saying world powers seemed to be presenting rebels with a choice of "death or surrender".
But the Islamic State attack on Palmyra, 200 km (120 miles) to the southeast, threatens to inflict a serious blow on both Damascus and Moscow, which had trumpeted their capture of the ancient city from the jihadist group in March.
Syrian state radio reported on Sunday that the army had evacuated its positions inside Palmyra, whose Roman-era ruins have become an emblem of the nearly six-year conflict. They were redeploying around the city in the face of large jihadist reinforcements after Moscow said its jets had killed hundreds of militants.
Islamic State's advance around Palmyra on Thursday and seizure of the city center on Sunday despite its months of losses elsewhere showed how far Assad is from regaining control of Syria, even as he stands on the cusp of victory in Aleppo.
Analysts have warned that even if Assad defeats the main rebellion, he may still face years of guerrilla insurgency and bombing attacks as he tries to reassert his authority.
Heavy shelling and air raids pounded Aleppo's rebel enclave from midnight on Saturday and throughout Sunday morning, a Reuters reporter in the city said, with explosions at a rate of more than one a minute. Gunfire was also heard.
Russian and U.S. officials are meeting in Geneva on Sunday for more talks on an elusive deal for civilians and fighters to leave the city, diplomats said, but the rebel official said the Aleppo insurgents had no word yet on their progress.
FIERCE BOMBARDMENT
Thousands of refugees are still pouring from Aleppo's areas of fighting. The Syrian Observatory for Human Rights, a war monitoring group, said more than 120,000 civilians had left the eastern part of the city as the government advance closed in, but that tens of thousands remained.
The Turkey-based official from the Jabha Shamiya rebel group, which is present in Aleppo, said that the insurgents' enclave was reduced to a narrow strip that was full of civilians and under very fierce bombardment.
Without external intervention, the struggle would end badly, the official said: "The result will certainly be a complete end of the district, in a tragic way."
The mostly Sunni rebels include groups supported by the United States, Turkey and Gulf monarchies, but also some jihadist factions that receive no assistance from the West.
The army seized the al-Maadi district on Sunday morning before rebels were able to return and continue fighting there, said the Jabha Shamiya official.
A Syrian military source said the army and its allies had captured the al-Asila and Aaajam districts, southeast of Aleppo's ancient citadel, as well as the southern portion of the Karam al-Daadaa neighborhood.
The Observatory also said the army had advanced in those areas.
Reuters reporters on a tour of Old City districts captured by the army saw how its historic covered market had been pounded, with ancient quarters reduced to a warren of defensive positions daubed with rebel slogans.
"Embrace death for Aleppo" was one.
State television showed footage of the east Aleppo fighting: a tank moving slowly along a street as soldiers ran alongside it, smoke and dust billowing around them.
PALMYRA
The civil war has pitted Assad and his allies against rebel groups but also involves a secondary conflict setting all of them against Islamic State.
The jihadist group seized Palmyra in May 2015, one of its last major conquests after nearly a year of advances in Syria and neighboring Iraq that took advantage of the region's chaos following the 2011 Arab Spring uprisings.
Its destruction of some of the best-known ruins and killing of the leading archaeologist in the city provoked global outrage and the army's recapture of Palmyra was presented by Damascus and Moscow as vindicating Russia's entry into the war.
A video released online by the militant group showed images of the city and its ruins taken from near the medieval castle overlooking the area.
The governor of Homs Province, where Palmyra is located, said on Sunday that the government would do all it could to retake the city.
Islamic State has suffered a string of setbacks since late last year, losing its once long stretch of territory on the border with Turkey, an important source of supplies and recruits, as well as the city of Manbij.
The group is fighting an assault on its most important possession in Iraq, the city of Mosul. It is also under attack north of Raqqa, its Syrian capital, following a series of air strikes that have killed some of its most important leaders.
Russian news agencies reported that air strikes had killed 300 militants overnight near Palmyra but that more than 4,000 fighters had still managed to launch the attack on the city.
REUTERS