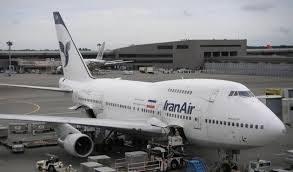 Iran Air (IR, Tehran Mehrabad) has signed an agreement with Boeing (BOE, Chicago O'Hare) for the purchase of eighty aircraft. The ceremony took place in Tehran on Sunday, December 11.
The purchase is based on a Memorandum of Agreement (MOA) the two sides signed in June and entails fifty B737 MAX 8s, fifteen B777-300(ER)s, and fifteen B777-9s. Deliveries are scheduled to begin in 2018 and, according to Iran Air CEO, Farhad Parvaresh, will run for a period of ten years.
IRNA said that Fletcher Barkdull, a Boeing regional director, was in Tehran for the signing ceremony. The agency quoted Barkdull as saying that the deal was worth $16.6 billion and had been approved by the U.S. government.
In November, the U.S. House of Representatives passed a bill intending to block the sale of commercial aircraft to Iran, that would bar the U.S. Treasury from issuing licences that U.S. banks would need to finance sales of commercial aircraft.

Congressional Republicans are making efforts to counter last year's nuclear accord between Iran, the United States and other world powers, that eased sanctions on the Islamic Republic.
The Boeing deal would help modernise and expand the Iran's ageing fleet, kept going by smuggled or improvised parts after decades of sanctions.
The US manufacturer says the contract was reached within the terms of the US Government license issued to it in September this year.
Rival Airbus Industrie (AIB, Toulouse Blagnac), which also secured an export licence in September, is also expected to announce its own order in due course.