In a Surprise assault I.S. retakes ancient Syrian city of Palmyra from Syrian army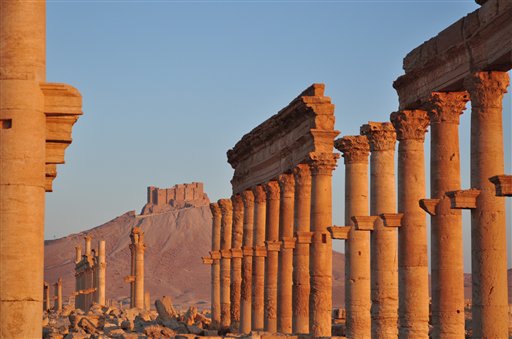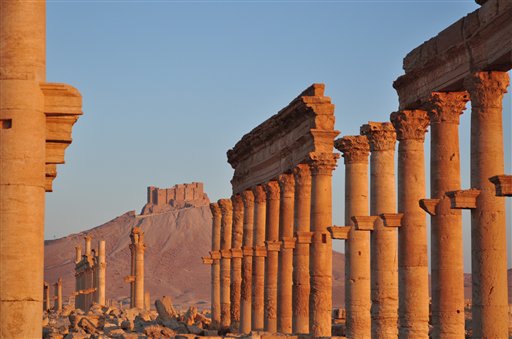 Islamic State militants on Saturday captured most of Palmyra after breaking through Syrian army defences and securing the heights around the ancient city in eastern Syria following a surprise assault, a monitoring group and rebels said.
The UK-based Syrian Observatory for Human Rights expressed concern over the safety of civilians inside the city because many of them are pro-government supporters.
The war monitor and rebels familiar with military operations in the area said that with the exception of southern areas most of the city was now in the hands of the militants who had waged an attack on several fronts.
The Syrian army said it had repelled an attack by the militants near major grains silos 10 kms (6 miles) east of the city and inflicted heavy losses on them. It made no mention of the assault on the city, however.
The Syrian army earlier said it had sent reinforcements to Palmyra to help defend it. Some troops were being diverted there from Aleppo, easing pressure on rebels there who were facing a last push by the army to oust them from the city, a rebel from the countryside outside Aleppo said.
Islamic State's retaking of the city comes as President Bashar al Assad's government, supported by Russia and Iranian-backed militias, are on the verge of a major victory against rebels in Aleppo city.
The city had been recaptured from the militants last March, in what was hailed as a major victory for the government and the biggest reversal for Islamic State in Syria since Russia's intervention, which turned the tide of the conflict in Assad's favour.
A statement by Islamic State's news agency Amaq said the group had taken the strategic Jabal al Tar and Jabal Antara mountains that overlook the city in some of the heaviest fighting since the group lost the city.
Amaq said on Saturday a Syrian war plane had been downed in the Jazal oil field area northwest of Palmyra.
The militants were pushing towards the T4 airbase, one of Syria's major military bases, near Palmyra city and which Russian forces have been using to support the Syrian army.
A rebel contact said a large contingent of Russian troops that had been stationed in the city had been quickly pulled out.
Islamic State's assault, which began late on Thursday, has killed dozens of Syrian soldiers and quickly taken over grain silos and control of some oil and gas fields around Palmyra, monitoring group the Syrian Observatory for Human Rights said.
The U.S.-led coalition which is separately fighting the militants said late on Friday it had taken out 168 IS oil tanker trucks near Palmyra in a large air raid.
FRANCE24/ (REUTERS)