Painful homecoming: Syrians returning to ravaged Aleppo say 'We have lost everything'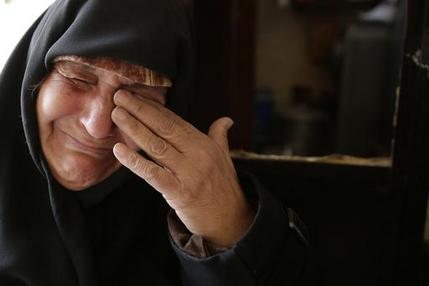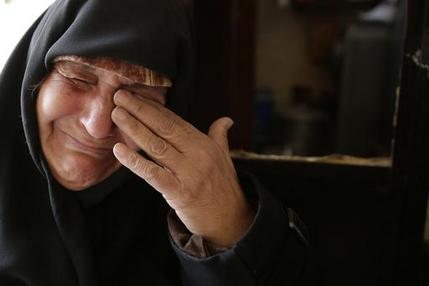 Amina Hamawy burst into tears and then fainted when she returned to eastern Aleppo to find that looters had ransacked her home. "Where am I? What happened?" she asked after her husband and daughter revived her. "We have lost everything."
They were among a few hundred residents who fled fighting in the Hanano neighborhood last month and were able to return after government forces drove out Syrian rebels, whose besieged and bombed out enclave in eastern Aleppo has begun to collapse.
After registering with authorities, Hamawy's family was driven past blackened shells of buildings and mounds of rubble, devastation wrought by more than four years of near-daily airstrikes, including explosives-filled barrels dropped from helicopters.
Their single-story home was still intact, but the television, electrical cables and a large battery that supplied power for the home had been taken, either by retreating rebels, advancing forces or thieves exploiting the chaos.
The looters left the old refrigerator and the washing machine behind. "If it had been a new, fully automatic one they would have stolen it," said Hamid Malaji, Hamawy's husband. "The work of decades disappeared in a few hours."
It could be much worse. His family survived and was able to flee when government forces moved in. And their gray and white cat emerged when they returned, meowing from hunger but otherwise unharmed.
Few residents of eastern Aleppo have been as fortunate. The city became the epicenter of Syria's civil war when the rebels captured the eastern districts, starting with Hanano, in the summer of 2012.
The city has been fiercely contested since then, and earlier this year government forces fully besieged rebel-held eastern Aleppo, where nearly every hospital has been destroyed, and so many people have been killed that there are few places left to bury them.
The rebels are finally buckling under the pressure. They have been retreating for more than a week, and while a prolonged battle is expected in the narrow streets of Aleppo's Old City, government forces are likely to prevail.
The loss of eastern Aleppo would mark the greatest victory for President Bashar Assad's forces and his Russian and Iranian allies since the conflict began in 2011 with peaceful protests against his family's four-decade rule.
More than 30,000 people have fled Aleppo since the latest government offensive began last month, joining the more than 10 million Syrians – nearly half the population – who have fled their homes since the conflict began.
Abdul-Ghani Kassab, a senior official in the Aleppo governorate, said 750 families have returned to Hanano, which was home to tens of thousands before the conflict began. He said 40 percent of the buildings will have to be demolished because they cannot be renovated.
The Syrian government and humanitarian agencies are providing aid to those who have returned, meeting them as they disembark from green government buses.
On Sunday, volunteers with the Syrian Arab Red Crescent distributed mattresses, blankets, food baskets and diapers. They also handed out large sheets of plastic that could be used to cover smashed windows or doors. Doctors standing outside ambulances diagnosed patients and prescribed medicine or vitamins.
One woman arrived with her husband, who was ill and could barely walk. He was forced to leave eastern Aleppo yet again, this time rushed away in an ambulance to a hospital in the government-held west.
© 2016 The Associated Press