Plane carrying Brazilian football team ran out of fuel, pilot said before crash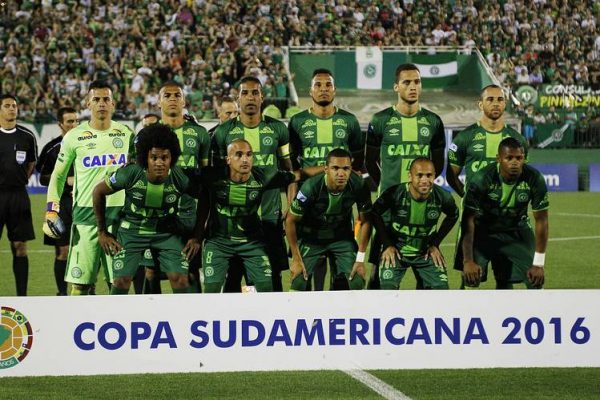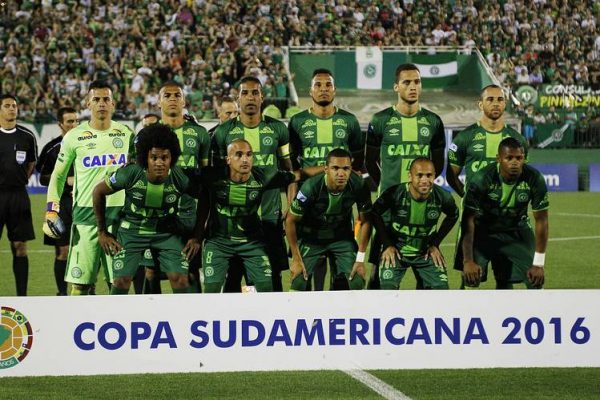 The plane that crashed in Colombia virtually wiping out an entire Brazilian soccer team was running out of fuel, had no electrical power, and was preparing for an emergency landing, according to the pilot's final words.
The disaster on Monday night killed 71 people and sent shock waves round the global soccer world.
Only six on board the LAMIA Bolivia charter flight survived, including three of the Chapecoense soccer squad en route to the biggest game in their history: the Copa Sudamericana final.
"Miss, LAMIA 933 is in total failure, total electrical failure, without fuel," Bolivian pilot Miguel Quiroga was heard telling the control tower operator at Medellin's airport on the crackly audio played by Colombian media.
"Fuel emergency, Miss," he added, requesting urgent permission to land.
That matched the account from the co-pilot of an Avianca plane flying close by at the time. He said he overheard the LAMIA plane reporting it was out of fuel and had to land.
"Mayday mayday … Help us get to the runway … Help, help," Juan Sebastian Upegui described the LAMIA pilot as saying in an audio message also played by local media.
"Then it ended … We all started to cry."
The BAe 146, made by BAE Systems Plc, slammed into a mountainside next to La Union town outside Medellin. Besides the three players, a journalist and two crew members survived.
One survivor, Bolivian flight technician Erwin Tumiri, said he only saved himself by strict adherence to security procedure, while others panicked.
"Many passengers got up from their seats and started yelling," he told Colombia's Radio Caracol.
"I put the bag between my legs and went into the fetal position as recommended."
Bolivian flight attendant Ximena Suarez, another survivor, said the lights went out less than a minute before the plane slammed into the mountain, according to Colombian officials in Medellin.
Of the players, goalkeeper Jackson Follmann was recovering from the amputation of his right leg, doctors said.
Another player, defender Helio Neto, remained in intensive care with severe trauma to his skull, thorax and lungs.
Fellow defender Alan Ruschel had spinal surgery.
Suarez and Tumiri were shaken and bruised but not in critical condition, medical staff said, while journalist Rafael Valmorbida was in intensive care for multiple rib fractures that partly collapsed a lung.
Investigating the crash
Investigators from Brazil have joined Colombian counterparts to check two black boxes from the crash site on a muddy hillside in wooded highlands near the town of La Union.
Bolivia, where LAMIA is based, and the United Kingdom also sent experts to help the probe.
The plane "came over my house, but there was no noise," said Nan cy Munoz, 35, who grows strawberries in the area. "The engine must have gone."
Some have questioned why Chapecoense used the charter company instead of a commercial airline and why the plane did not have enough fuel for the roughly five-hour flight.
The club's vice president, Luiz Antonio Palaoro, said LAMIA had a track-record of transporting soccer teams around South America and it had used the airline previously.
"We are dealing with the humanitarian aspect of the families and the victims," Palaoro told reporters in Chapeco. "After that, we are going to have to think about restructuring the team and also in the appropriate legal measures."
Rescuers have recovered all of the bodies, which are to be sent to Brazil and Bolivia.
All of the crew members were Bolivian.
Forty-five of the bodies have been identified, Colombian officials said.
Since there was no fire on board, bodies are being identified by fingerprints, Julio Bitelli, Brazil's ambassador to Colombia, told Reuters.
"There's no need for family members to come," he said.
"If they want to come, that's an individual decision that we respect, and we will give all the support needed."
He said returning the bodies to Brazil was complicated by the number of victims, but air force planes were ready to take them from Medellin direct to Chapeco, in remote southern Brazil.
Soccer-mad Brazil declared three days of mourning.
It was a bitter twist to a fairy-tale story for Chapecoense. Since 2009, the team rose from Brazil's fourth to top division and was about to play the biggest match in its history in the first leg of the regional cup final in Medellin.
Global soccer greats from Lionel Messi to Pele sent condolences.
In the small city of Chapecó in remote southern Brazil, black and green ribbons were draped on fences, balconies and restaurant tables. Schools cancelled classes, and businesses closed.
"It's a miracle," Flavio Ruschel, the father of Alan Ruschel, told Globo News as he prepared to fly to Colombia. "I don't think I'll be able to speak, just hug him and cry a lot."
Black banners hung from a cathedral downtown and wrapped around a 14-meter statue of one of the town's founding explorers.
Outside the team's Conda stadium, a group of hardcore fans put up a tent and promised to keep vigil until the bodies of their idols returned to the city.
"We were there for them in victory, and we're here for them in tragedy, rain or shine," said fan Caua Regis. "Like family."
The club is planning an open wake at their stadium, a city official said.
A homage was also planned for later on Wednesday at the stadium in Medellin of Atletico Nacional, which had been due to play Chapecoense in the regional final in the evening.
The Colombian team wants the trophy to be given to Chapecoense in honor of the dead.
"As far as we are concerned," the team said, "Chapecoense will forever be the champions of the Copa Sudamericana Cup 2016."
FRANCE24/(REUTERS)