Saudi Arabia's Prince Mohammed Bin Salman, Pushes Rapid Change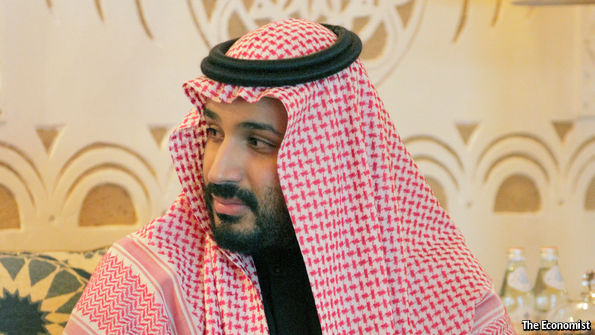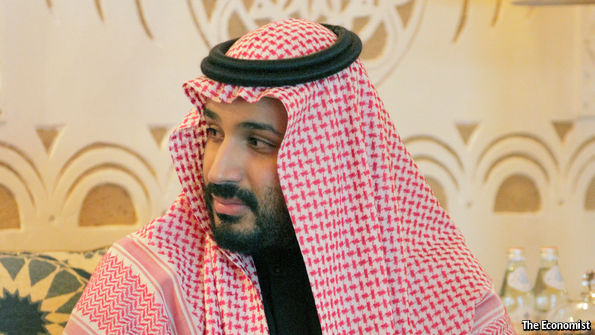 Saudi Arabia's powerful deputy crown prince is a young man in a big hurry.
Amid plunging oil prices, 31-year-old Mohammad bin Salman is furiously promoting a plan to wean his country off of the fossil fuel while getting more of its people to work.
"This guy is all about change," Saudi analyst Ahmad Al-Ibrahim told NBC News. He has "huge ambitions. And a Western mind-set that he wants to apply to Saudi Arabia."
Al-Ibrahim described the prince's "amazing aggression" in attempting to compress decades of economic and social change into less than 15 years.
Bin Salman's message was unequivocal in Saudi Vision 2030 unveiled in April — Saudi Arabia must transform itself, and fast.
"OUR VISION IS A TOLERANT COUNTRY, WITH ISLAM AS ITS CONSTITUTION AND MODERATION AS ITS METHOD"
Under the plan, the world's biggest oil producer will become a "global investment powerhouse," a logistical hub for three continents — Asia, Europe and Africa — and an exporter of commodities such as gold, phosphate and uranium. Saudi Arabia would turn into "an epicentre of trade and the gateway to the world," wrote the son of King Salman.
As part of the economic transformation, Saudi Arabia is reducing oil, water and electricity subsidies, and cutting officials' wages and perks. The government is also planning a partial privatization of state-owned oil giant Aramco.
The deputy crown prince, who is chairman of Saudi Arabia's Council for Economic and Development Affairs which drafted Vision 2030, has indicated that the changes go hand-in-hand with social transformation in the ultra-conservative kingdom.
Bin Salman and the rest of the country's rulers are also having to grapple with other challenges that have little to do with Vision 2030, such as where President-elect Donald Trump will take the U.S.'s longstanding alliance with the kingdom.
And as defense minister, bin Salman has pursued a war in neighboring Yemen, leading forces from other Arab states to put down a rebellion by Iran-linked Houthi rebels. Rising civilian Yemeni casualties have garnered international condemnation of Saudi Arabia.
While the obstacles the second-in-line to the throne are considerable, former U.S. ambassador to Riyadh and veteran Mideast watcher Charles Freeman said it was clear bin Salman had "a good understanding of the challenges Saudi Arabia faces."
"He understands that it must transform itself," he said. "He's looking for ways to exploit Saudi Arabia's many advantages. It is a strategic vision and it is extraordinarily difficult to carry out but he seems to be approaching with a lot of imagination and forethought."
A Vision of the Future
Well-heeled young Saudis earnestly networked and discussed the importance of youth, entrepreneurship and the digital economy at the recent MiSK Global Forum in Riyadh.
While the crowd in the main hall was largely segregated by gender, on the event's outskirts men mingled and openly exchanged business cards with unveiled Saudi women — something that until recently could have sparked a crackdown from the country's now-marginalized religious police.
Attendees easily approached world famous speakers to make connections or simply snap selfies with the notables.
At the start of the event, a video message from Microsoft co-founder Bill Gates exhorted Saudi youth to do "lots of studying and getting the new skills" to equip them for the "evolving job market."
"It means building on the deeply engrained values of giving back, caring for others and working toward a common goal," Gates said.
It should not be a surprise that the forum and its participants shone a light on bin Salman's own vision for future — he was the event's patron.
And the non-oil future bin Salman envisions is starting to be realized in another corner of the country, according to Fahd Al-Rasheed, the CEO of King Abdullah Economic City — a "megacity" being built on the Red Sea that will not rely on oil.
"You cannot be depending on oil in a world where the knowledge economy is the driver of economic development — manufacturing is 20th century," he said.
Al-Rasheed echoed the goals being espoused by the prince.
"You could do this piecemeal but I think the government has decided there is no time," he said. "We have to move forward, we have a few years to do it. And the next few years are going to be critical."
One of the main reasons the next few years are so important is Saudi Arabia's so-called demographic bulge. An estimated 65 percent of Saudis are under 30 and most will need jobs.
A scholarship program initiated in 2005 under former King Abdullah, that has seen some 180,000 Saudis study abroad, is seen as key to achieving modernization goals. Officials frequently refer to the change in "mind-set" of those who've studied abroad and how vital this will be to help the country transform.
Economic modernization is bringing social changes like the status and place of women in the famously conservative kingdom.
While Vision 2030 mentions only one target aimed at women, the impact of it and the country's National Transformation Plan on the country's women is likely to be outsized. The plan sets forth plans to boost women's participation in the workforce to 30 percent from 22 percent. Already women are able to work in shops, hotels and offices — which were all off-limits to them just a few years ago.
Many women still chafe under laws regulations such as the guardianship law, which requires women to gain permission from a male guardian to travel and marry.
Human Rights Watch and others groups accuse Saudi authorities of "systematically" discriminating against women and religious minorities. Speaking out against authorities is also hard and dozens of human rights activists are serving prison sentences for criticizing authorities or pushing political for reforms.
It is the younger generation — the group that bin Salman and others like him place so much hope in — that is eager for social change, according to a recent study. A full 90 percent of young Saudis surveyed said they wanted "rulers to do more to improve the personal freedom and human rights of women," Asda'a Burson-Marsteller Arab Youth Survey 2016 found.
Lavish Lifestyles
Plunging oil revenues brought on by falling international oil prices — down to under $50 a barrel now from more than $100 in 2013 — underline the need for economic reform. OPEC was meeting in Vienna on Wednesday to discuss terms of a potential deal to cut production in an effort to prop up prices.
As oil prices fall, the government's main revenue stream is going away.
"The government source of funding is progressively shifting from oil to non-oil revenue," according to Andrianna Dafnis, the Saudi Arabia country director for Oxford Business Group, which publishes economic research reports around the world.
But tapering Saudi Arabia off of oil will be hard. It has been the lifeblood of the Saudi state since the discovery of huge oil fields soon after the country was founded in 1932.
The vast majority of the government's income comes from oil. And some 80 percent of Saudi households' incomes are thought to be derived in one way or another from the government.
Oil has paid not only for Saudi elites' famously lavish lifestyles, but huge infrastructure projects and sweeping welfare and education programs. Saudis, for example, have traditionally received cradle-to-grave medical care but now must contend with private insurers.
NBC