Pentagon: U.S.-led strikes on Syrian-aligned troops caused by human error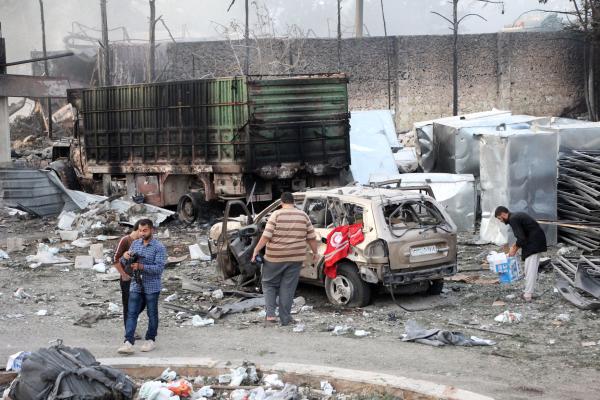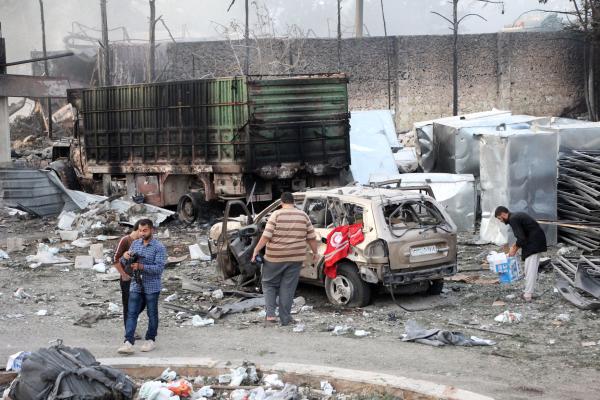 After weeks of investigation, the Pentagon on Tuesday said a strike on a suspected Islamic State fighting position was a case of mistaken identity that resulted in a "regrettable error."
The Sept. 17 strikes in by U.S.-led forces in Dayr az Zawr, Syria, mistakenly targeted a Syrian military location as one belonging to the militant group, dropping 34 precision bombs and munitions and firing 380 rounds from a 30-millimeter cannon before they were alerted ISIS fighters may not be on the receiving end of the airstrikes, according to a Pentagon report released Tuesday.
American investigators were only able to confirm 15 deaths as a result of the strikes, however Russian and Syrian officials have claimed 62 Syrian troops were killed during the operation and more than 100 more were injured.
The investigation, led by Air Force Brig. Gen. Richard Coe, found that although forces on the ground appeared to be fighters from the Islamic State, also known as ISIS, ISIL or Daesh, but were in fact allied with Syrian government forces.
The strikes, conducted by the United States with assistance from Danish, British and Australian forces, were stopped an hour into the operation when Russian officials alerted the coalition they were bombing Syrians.
"We've been flying these sorts of missions, planned out of the Combined Air Operations Center, for a number of years. It's what we do," Coe said in a statement from The Pentagon. "And in this incident ultimately we made an unintentional, regrettable error, primarily based on human factors in several areas in the targeting process."
After reviewing intelligence reports and imagery used to make decisions on the bombing operation, Coe said there was no misconduct on the part of anyone involved, but several areas of improvement were identified to prevent hitting the wrong military.
Of the four areas requiring consideration, improvements to information sharing between analysts could be crucial — before the strike, it was noted people near the target areas were not wearing the type of uniforms expected and did not appear to have insignias or other appropriate markings to identify themselves. Coe said evidence available after the airstrikes occurred confirmed the fighters were not Islamic State.
The investigators are also recommending enhancing the use of the U.S.-Russia safety deconfliction hotline, a complete review of targeting processes to better incorporate all information and developing a more effective lessons-learned process in order to put improvements in place faster.
"In this instance we did not rise to the high standard we hold ourselves to, and we must do better than this each and every time," said Air Force Lt. Gen. Jeff Harrigian, who ordered the investigation.
UPI