Iran playing a "good cop, bad cop" strategy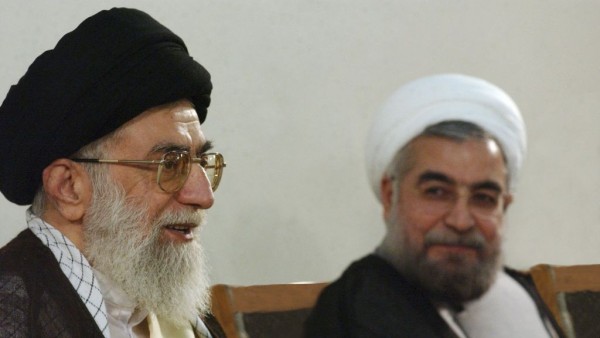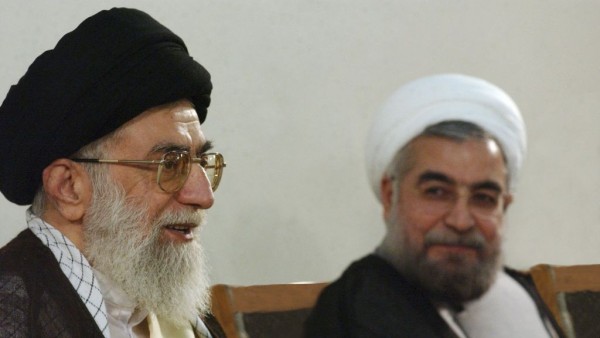 The Iranian Regime is playing a "good cop, bad cop" strategy when it comes to Donald Trump's administration, according to a top political scientist.
Dr. Majid Rafizadeh, president of the International American Council and a Harvard University scholar, wrote an op-ed on Al-Arabiya in which he states that Iran is playing good cop, bad cop with the incoming Trump administration in order to achieve its geopolitical, strategic and economic objectives.
The Iranian hardliners are, in the analogy, the bad cops. This includes the Supreme Leader, Ayatollah Ali Khamenei, and high ranking members of Iran's Revolutionary Guard Corps.
Rafizadeh wrote: "[They] have begun their campaign of political posturing, flexing and boasting about their military power, as well as pressuring and criticizing Trump."
Khamenei has even gone on Iranian television to dismiss the idea that Trump will rewrite the nuclear deal or change relations between the US and Iran.
Rafizadeh wrote: "Khamenei is sending a message that the US will remain Iran's "Great Satan" as it has been since the establishment of the Islamic Republic in 1979…Khamenei also attempts to depict Tehran as the victim and Washington as the aggressor. He pointed to several incidences, including the 1988 shooting down of an Iran Air passenger jet by the US."
Hossein Salami, the deputy commander of the Revolutionary Guards, told Iran's Fars news agency: "When the Republicans were in power, they threatened us and showed their hostility… and when the Democrats were in power, the policies of the United States were the same."
Gen. Mohammad Hossein Bagheri, the Iranian Armed Forces' chief of staff, warned Trump against "confronting" Iranian military in the Gulf
Rafizadeh wrote: "[The hardliners are insinuating that] Iran will maintain its core foreign policy of antagonism and animosity towards the US. Hardliners are also attempting to play hardball tactics so that the next US administration would not take a robust stance against Iran."
The Moderates of the Regime, who really just pay lip service to the idea of moderation, are in essence the good cops.
They take a softer approach to foreign policy, trying to butter up foreign leaders to act in the Regime's best interests.
An example of this is Iranian President Hassan Rouhani's comments on Trump maintaining the nuclear deal and appeasing the Regime, or Iranian Foreign Minister, Mohammad Javad Zarif, who implied that US Presidents should stick to the agreements of the previous one.
The moderates claim that in response to Trump's maintaining of the Status Quo, Iran will step up their efforts to fight terrorists like ISIS and ease tensions in the middle east.
This is laughable because the Iranian Regime is a chief sponsor of terrorist organisations and causes tension in the middle east by meddling in other countries' affairs.
Rafizadeh wrote: "The Islamic Republic realized that the most effective strategy towards the US is employing the moderates versus hardliners tactics, or the bad cop versus the good cop strategy. This has paid off well as billions of dollars has poured into the Islamic Republic's budget. Iran's "moderates" and hardliners will more likely continue to utilize the bad cop-good cop strategy with the next US administration."
IRAN FOCUS