Lebanon denies Israeli accusations that Iran is using Beirut airport to supply arms to Hezbollah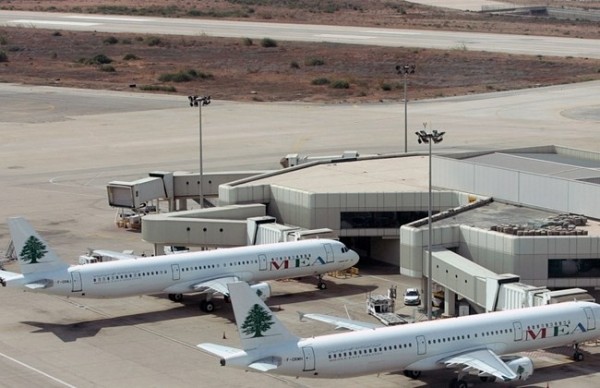 The head of Lebanon's Rafiq Hariri international airport denied on Thursday Israeli accusations that Iran's Islamic Revolutionary Guard Corps (IRGC) were using commercial airline flights to ship weapons to its proxy the Lebanese Shi'ite militant group Hezbollah.
"(The news) is completely devoid of truth," Fadi al-Hassan, the airport chief said in a statement, adding he believed Israel had sent the letter to damage the reputation of Lebanon and its international airport.
Iran has also denied Israel's accusation.
The Iran-backed Hezbollah, which is classified as a terrorist group by the United States, wields strong political influence in Lebanon and its powerful military wing is fighting in the Syrian conflict in support of President Bashar al Assad.
Israeli Ambassador to the United Nations Danny Danon sent a letter to UN Security Council members on Tuesday warning that Iran was using commercial flights to Lebanon and Syria to send weapons to its Lebanese proxy Hezbollah.
Citing information received from Israeli intelligence agencies, Danon said Iran smuggles arms to Hezbollah "using airlines such as 'Mahan Air,' to supply Hezbollah with the capacity to enhance its missile arsenal. The arms and related materials are packed in suitcases by the Quds Force in Iran and transferred directly to Hezbollah operatives."
The weapons reportedly were either transferred directly to Hezbollah by "commercial flights to Beirut" or sent on planes to Damascus and then transferred overland to the Lebanon.
At Iran's behest, Hezbollah has become deeply embroiled in the Syrian civil war, fighting in a Shiite alliance alongside Iranian forces, the Assad regime and Iraqi militias against primarily Sunni rebels.