European Union Parliament votes to suspend Turkey membership talks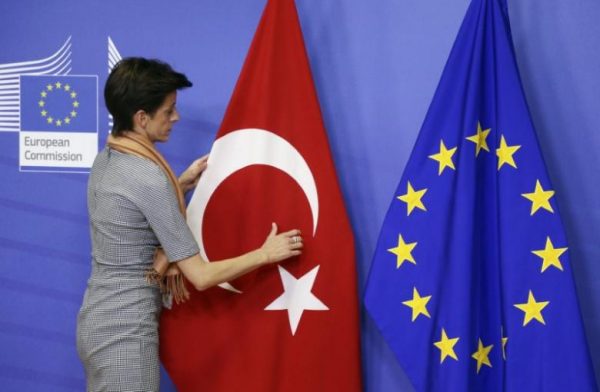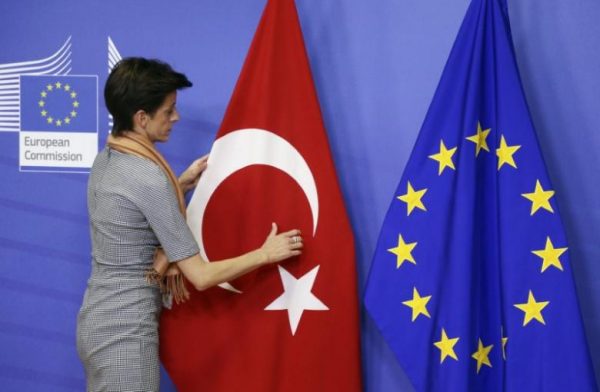 The European Parliament on Thursday voted in favour of halting membership talks with Turkey over its post-coup crackdown, in a vote that President Recep Tayyip Erdogan had already branded worthless.
The non-binding motion approved by MEPs said parliament "calls … on the Commission and on the Member States to initiate a temporary freeze of the on-going accession negotiations with Turkey".
Anticipating the vote, Erdogan said Wednesday that his country's "struggle for its stability and future won't be interrupted by (European legislators') raising and lowering their hands".
"I want to say in advance from here and address the whole world watching on their TV screens. This vote has no value at all, no matter what result emerges," Erdogan said at a conference in Istanbul on Wednesday.
Turkey's deputy prime minister, Numan Kurtulmuş, said Europe's partnership with Turkey was at stake as a result of the vote.
"With this vote, the European parliament will freeze itself out of any constructive dialogue with Turkey and raise further serious questions over Europe's reliability as a partner," he said in a statement.
EU diplomats reacted with dismay to the parliament's decision. Writing on Twitter, the former Swedish prime minister Carl Bildt accused MEPs of taking "a populist short-term rather than strategic long-term approach" in relations with Turkey.
The EU's foreign policy chief, Federica Mogherini, said earlier this week that halting accession talks would be a "lose-lose scenario". She told MEPs Europe risked giving up a vital channel for dialogue. "We should also ask ourselves which tools and instruments we have at our disposal in order to increase, and not reduce, our leverage on Turkey's reforms and on its society," she said.
Although the vote carries no immediate consequences, it underscores the increasing unease in Europe over Erdogan's tightening grip on power in the wake of the coup attempt.
Tens of thousands of people, including teachers, journalists and opposition lawmakers, have been arrested or fired.
(FRANCE 24 with AFP, AP, Guardian)